In Response To: Marathon Logo on H3 Assault Rifle (Omega)
Omega's shot was pretty dark, and figuring out exactly where it came from took me a minute. To save others that minute, I've redone the pic - and in the process I think the Marathon logo is a bit easier to see: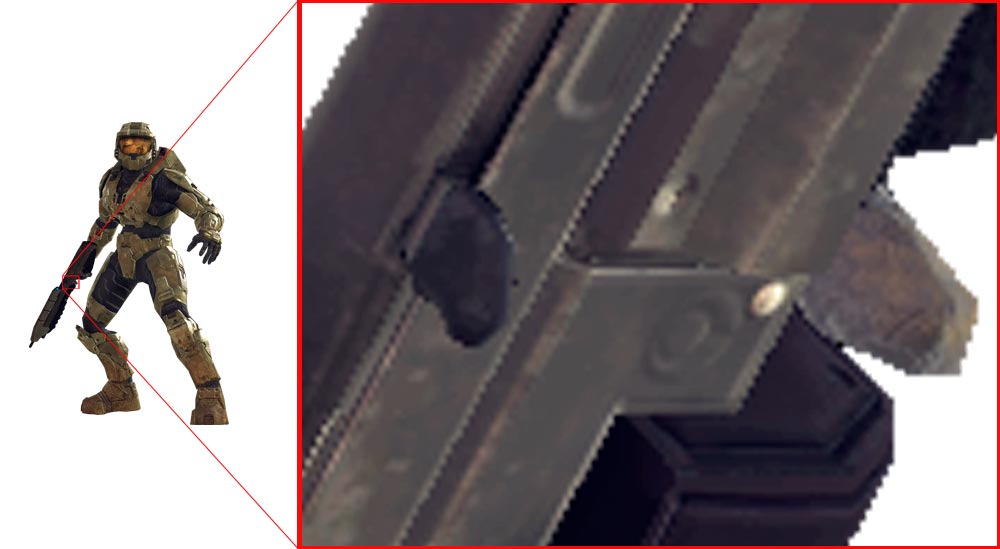 The Hi-res TIFF this came from originally was (is?) available from Xbox.com's press site - but if you just want this one image, you can grab it here (6.3 mb).
Definitely a nice find!