In Response To: Marathon Infinity: the Story: Prologue (Philtron)
: The level ends with a terminal of white text similar to Thothís in M2, but I
: do not believe this is Thoth, since he very likely has not been activated
: in this timeline. The login icon is similar to Sípht-Durandalís, but I
: donít think is it either
Agreed. The symbol is characterised by being overlaid on the map of Aye Mak Sicur (aka the Jjaro station)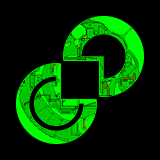 The basic symbol is found throughout the Jjaro station and also the scanning bouy (aka Acme Station).

We can conclude that it meant something to the Jjaro. Just as the Marathon symbol meant something to us.
You encounter this particular symbol again when you make the jump on Electric Sheep 1 and 2. The inference is that this is again communicating a time jump.
After that things go to pot. The symbol is either not used or used incorrectly, in my opinion.
I believe it is finally used again 'correctly' on Aye Mak Sicur in the form of some sort of closure symmetry.
What does the symbol represent?
I am reminded again about what Greg and Chris said about the player's ability to time jump to find the path...

...that will allow him to survive the cataclysm on Lh'owon, and unite him with 11th clan in a way that Durandal never could.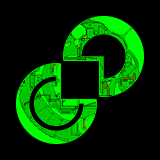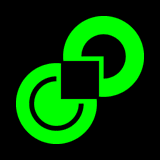 One interpretation (mine) is that this represents you... or more precisely... the future you.
Cheers
Hamish