In Response To: Re: The Marathon 1 Vidmasterís Challenge (Aaron Freed)
: Do you know what caused the corruption? Was it an issue with the modified
: map, with Aleph One itself, or with the original Eternal map? If the
: latter, is it reproducible, and has it been fixed? (My memory of the past
: few years is not too trustworthy.)
Not sure why it happened and I forgot what the error was when I tried to load my game. If I had to guess, I think it was something to do with the fact it was in the same merged map as the problem one and it treated the fixed one as a brand new map file. (I think I'd deleted or overwritten the problem one)
I do know I couldn't get an image to embed in the terminal and keep it fixed despite doing the right code changes to the terminal script so I left the fixed vanilla terminal. This is the change I was trying to make (The effect in the picture below is done with photoshop):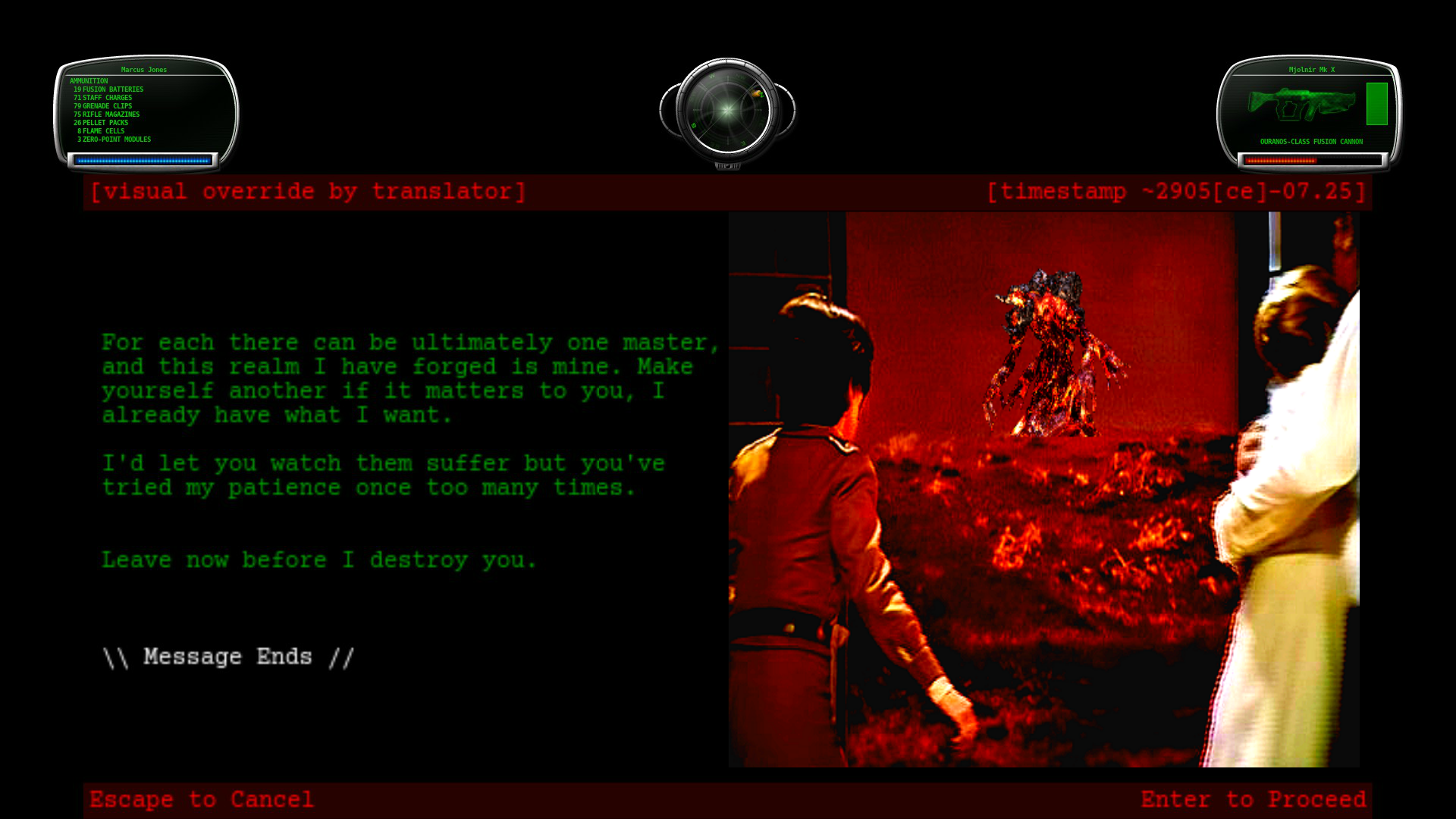 The broken terminal in the vanilla map was because someone set Hathor's terminal in that map to a low light setting but made it light dependent, meaning it would never be active. (terminals that break as part of the story like those in Begging for Mercy did this by changing the terminal lights as you broke certain wires)
All I did was remove the light dependent flag, though I did have trouble at first getting the map to behave itself after re-merging at first. (Sometimes only the fixed terminal worked and the rest broke, or only The Ensurance Trap appeared in the wad/merged map and other times all of the above)
Later beta builds of Eternal made it so this terminal only activates when you open the door leading to the exit, which I think might have been the original intention but they at first left out the terminal light trigger.