In Response To: Re: This may be totally bonkers... (Godot)
: Of course, the two month project turned into six months, a great deal of new
: assets were eventually created and Marathon Infinity become more than just
: an add-on. I sometimes wonder what Infinity would have looked like with
: the original Marathon 2 textures and a new Jjaro set just for the Yrro
: station. Visually it may not have been as exciting but it might have
: helped to make the story a little clearer.
Here you go:
That little picture was taken with the old M2 assets (which of course makes things feel strange). Same thing goes for this terminal PICT from Thing What Kicks: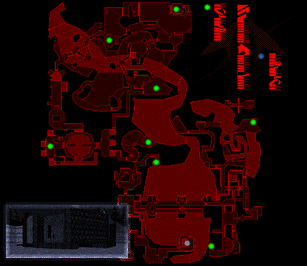 It's all greyed out (weirdly), but if you look closely, you'll find the shapes aren't quite right for Infinity textures.
Curiouser and Curiouser...
Vale,
Perseus