Are the loops in G5 really closed?(large pic)
Posted By: Smasher <RD007BOND@aol.com>
Date: 11 June 2001, 17:52
I've been looking at G5 closely the past couple days, and I'm thinking that maybe the two circlish things aren't connected to the middle thing at all, making it look somewhat like a wierd-looking turned-around 3 or a fishhook instead of a semi-ampersand. I took the glyph from the original www.bungie.org site, then blew it up to 800% for easier viewing. I'm not an expert in graphics manipulation and design, but since it was blown up proportionally, I believe the image maintains the integrity of the original one. For your viewing convenience, here it is.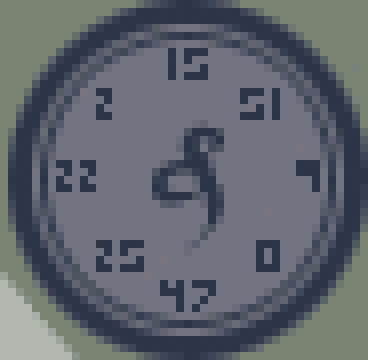 So, are they really closed or not? Speak up!
Are the loops in G5 really closed?(large pic)
Smasher -- 11 June 2001, 17:52
Bungie Fanfest Board is maintained by with WebBBS 3.21.