In Response To: Re: Speedrun Films : Found (Godot)
: Story page, What's New May 27, 1997.
The switch is near the start, in the room with the save terminal and oxygen recharger. It's in the lower right area of the map: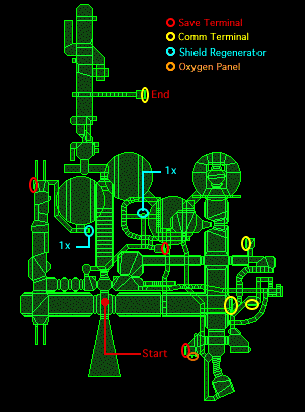 To the right of the oxygen recharger, there's a vertical strip of lighting in the wall texture. Use the Action key on that strip and both doors to the final area will open.