In Response To: Re: Old Breach pics (Evil Otto)
: IIRC That's a self-portrait of Craig.
Heh... game over man... game over. Yes indeed. Well done Sir. This is what Craig had to say about his pic back in '98.
"This is an old self portrait done in school. I think the assignment was a historical fantasy setting. The textures were done by brutalizing the paper and rubbing rubber cement everywhere to act as a kind of resist."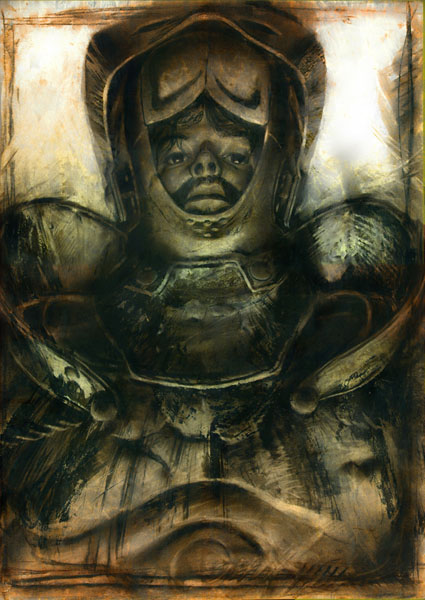 Cheers
Hamish