In Response To: Re: Old Breach pics (Forrest of B.org)
: Awesome, thank you!
: Though you raise an interesting point. Whatever happened to pics 8, 9, and
: 11? We've got 1-7, 10, and 12... some notable gaps in there....
Those missing numbers weren't available from his site. And yes I checked the backdoor. Note the inconsistency in the titles of the pics.
Breach_01.jpg to Breach_10.jpg
BREACH_07.jpg
breach_012.jpg
This might suggest that they are from three separate series of pics and Craig used the ones he liked for his page
Little is publicly know about Breach (Phoenix) or the reasons for its demise. Suffice to say that Mark Bernal was heavily involved on the art side. When the project was cancelled he moved to Wideload games along with some others from the Marathon era.
Some believe that this pic by Craig is from Breach.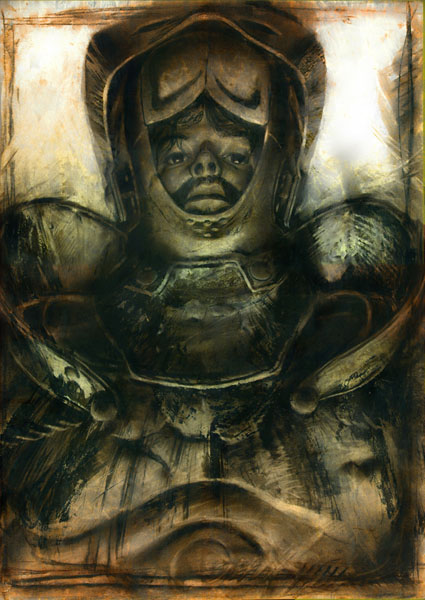 But it's not.
So here's a little Craog Mullins' quiz. If you know the origin of this pic post it here. Don't be fooled by the pic title.
The answer is interesting, if not surprising.
Cheers
Hamish