So, in addition to the standard cast of the Pfhor, S'pht, Drinniol, and Jjaro, we hear of at least four other species populating the Marathon universe: the Nar, Nakh, Nebulons, and Vylae.
Problem is, the details about these different species are rather sketchy. Two, the Nakh and Vylae, are never depicted or described in depth, merely mentioned, while the others hardly even show up.
The Nar appear principally in Curiouser and Curiouser's Terminal 1 as well as Thing What Kicks' Terminal 1, and we get a very solid impression of what they look like: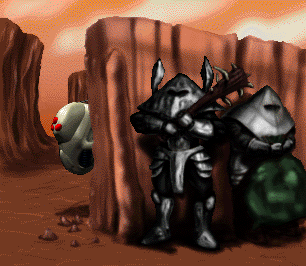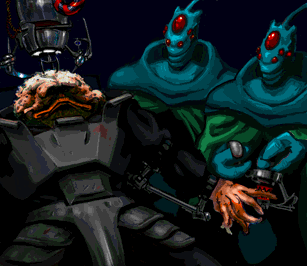 Dead Nebulons make an appearance in Bob's Big Date's Terminal 4, though you may not have recognized it at the time (Jason Jones confirms they are Nebulons in the secret terminal on All Roads Lead to Sol):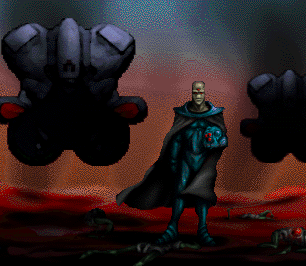 The Nakh are principally (if not solely) discussed on All Roads Lead to Sol, and the Vylae are only mentioned M2's Final Screen.
So, the first question is, what, in total, do we know about these other species?
The second question is, how do you imagine these species in your own head?
Vale,
Perseus