In Response To: Re: Let me speculate man! It's healthy! :-) (Ciarán)
: Speculate away! There may well be other Flood forms we haven't seen, and I
: realise that I left out the Flood/Keyes blob in my lifecycle, however, in
: this case I think the following terms have been interchangeable: Rangers
: Infection Forms
: Spores
: I think the term Spores here is now not quite correct, since 343GS explicitly
: states that the spores are carried by the Rangers. However, everyone will
: probably still call them Spores or Infection Forms, since Bungie
: themselves seem to do so (check out Evil Otto's walkthrough of The
: Library for examples in the first few paragraphs).
: Speaking of speculation, if all you need is one spore, then maybe a few are
: still hanging on to Keyes' neural net. The MC gives is a bit of a shake
: after ripping it out of the blob, and goo (that's a technical term) flies
: off, but then he merrily sticks it in his head. That said, I reckon the
: slot is isolated from his body, so the spores can't infect him, even when
: he does take his helmet off in the Longsword. Maybe this is discovered,
: possibly from data Cortana got from the Core, and ONI works out some other
: way to wipe out the Flood instead of cleansing the galaxy of life (which
: the Forerunners couldn't find out), and the Humans and Covenant live
: happily ever after.
: Nah!
If Bungie calls this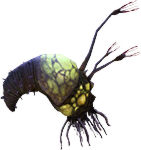 the spore then that must make this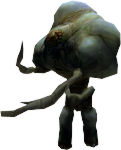 the ranger!
Seems pretty simple to me.