In Response To: Re: The Flood can spread without the rangers (Ross Mills)
: Are you sure? Bungie describe them as "Infection Forms" normally...
: don't they?
Well, 343GS calls them "the small rangers", so I presume he is talking about these: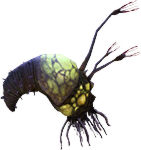 Perhaps he means something else, but I don't think so.
Ciarán.