.. Mark Levin.
Long time Marathon aficionado. Best known for... many things... but not least as the Walnut Man... with Two Faces.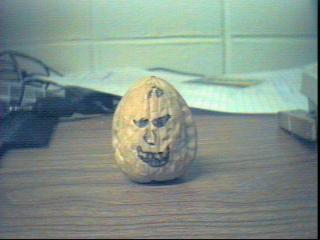 Now if you can remember how Mark ended up with the Walnut with Two Faces... you have been playing Marathon for too long.
And if you can remember who at Bungie created this priceless work of art... you have been reading the Story page for... far too long. ;)
Happy Birthday Mark.
Have a good one.
Cheers
Hamish