In Response To: Marathon Rampancy (old Half-Life mod) (Bob-B-Q)
: Found I still had a copy of this bit of Marathon history, and found there is
: still scant information on the net about it. So I made a video:
: http://www.youtube.com/watch?v=TIUIsJ_ER-E
Thanks for the nostalgia hit. Good to have a record of this for the kids these days. Are you proposing to document more of these long lost projects?
On the subject of nostalgia and long lost Marathon conversions... I give you the first ever Marathon conversion project.

Long before bungie.org... long before Marathon Central… in a galaxy far far away... there was AMUG (Arizona Marathon Users Group), the acknowledged mecca for all things Marathon back in the mid-90s.
AMUG was home to a number of Marathon fan sites, including one by Patrick Gray and Justin C. Sherrill. They were working on a project to turn Marathon into a game reminiscent of the movies Evil Dead 1, Evil Dead 2, and Army of Darkness. It was going to have a metal fist, a chainsaw and of course a shotgun. Now remember... Marathon was only a few months old at this stage.
The open screen looked cool (for its time).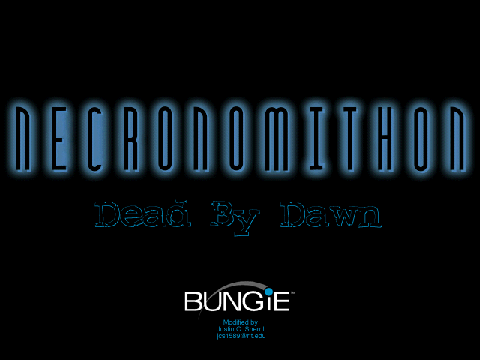 As did some of the Chapter screens.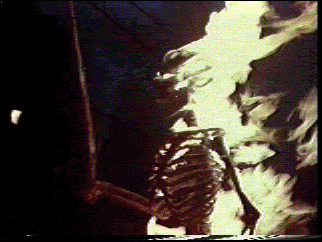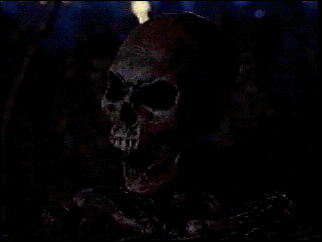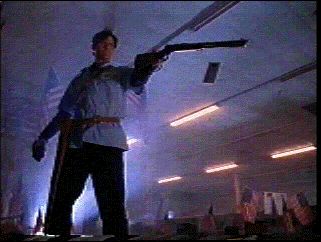 What happened to it?
Needless to say you won't be seeing a YouTube video of any game play.
Just another piece of ancient Marathon history.
Cheers
Hamish