In Response To: Re: Tour of Duty: Confound Delivery (VikingBoyBilly)
: I don't think I've seen this incomplete objective version of the terminal.
: Tycho admitted Durandal is brilliant? How out of character.
He did say second most brilliant, though. ;)
: The way Tycho worded his first terminal leads me to believe that we are
: directly above My Own Private Thermopylae. Fascinating. But on the map,
: Thoth's power cores are at a more horizontal angle.
Did you seriously just use a Spoiler Guide map? Those are so ancient and out-dated! Get in the groove, man, and use one of these snazzy-looking maps: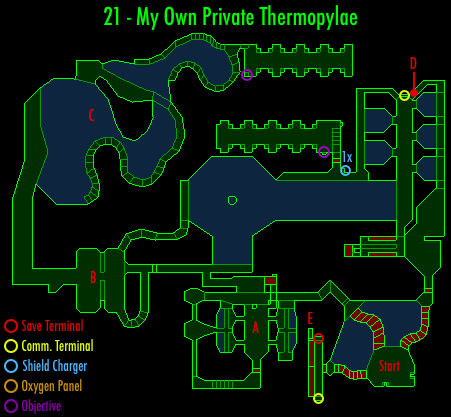 Spoiler Guide maps are for squares, man. :)
: The humans are failing to reactivate
: Thoth without your help, but K'lia has appeared in orbit? Huh?
Interesting point. Maybe he's not referring to K'lia after all?
Vale,
Perseus