In Response To: Tour of Duty: Confound Delivery (Martin)
All this while locked in combat with the second most brilliant Artificial Intelligence in the galaxy. What a rush.
I don't think I've seen this incomplete objective version of the terminal. Tycho admitted Durandal is brilliant? How out of character.
The way Tycho worded his first terminal leads me to believe that we are directly above My Own Private Thermopylae. Fascinating. But on the map, Thoth's power cores are at a more horizontal angle.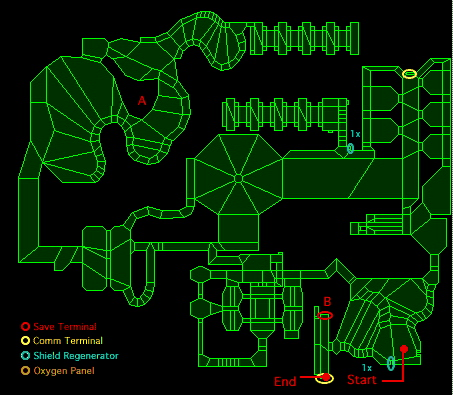 Are we looking into one of the rooms on My Own Private Thermopylae with the map's compass rotated to a different degree? Or is this a power core we never saw before? Fascinating stuff. The humans are failing to reactivate Thoth without your help, but K'lia has appeared in orbit? Huh?