In Response To: Re: Beta 2 test: Pfhoraphobia (Dr. John Sumner)
: So have you played it for yourself yet with the beta? Or is this just to
: remind us of those maddeningly frustrating days trying to get through this
: level? If you have played it, how many times did it take before completing
: it? Just curious. Of course, to make matters worse, the fear does not end
: with this level. No, no... you still have to survive to the pattern buffer
: of the next level. (Man, I really hated playing this level...)
Oh I've played it over and over and over... again. I'm working on identifying a few problems.
The biggest one being that the current beta allows the player to leave this level without killing the Pfhor Leader.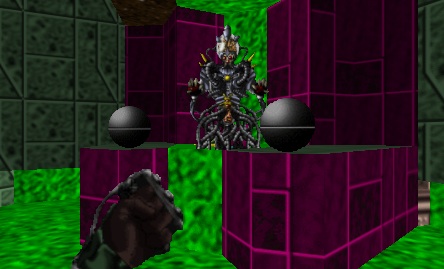 The pic above was taken before I was teleported out.
Don't worry Seal Team Seven is inbound.
Cheers
Hamisg