In Response To: Marathon Betas (President People)
: So I'm guessing the betas pictured in today's What's New are… still not
: available for distribution?
Eh? These betas are available on the Trilogy CD. They are in the same folder as the Marathon alpha.
There are actually two 'betas' on the Trilogy CD. One in a folder called 'first non-orthogonal (may 94)', the other in a folder called 'feeling the noise (june 94)'. The one in the latter folder is actually called 'marathon.alpha.fat'. So perhaps it's another alpha?
: Interesting to note that the Hunter appears to be using the light on his shield to attack…
Yes he is. :)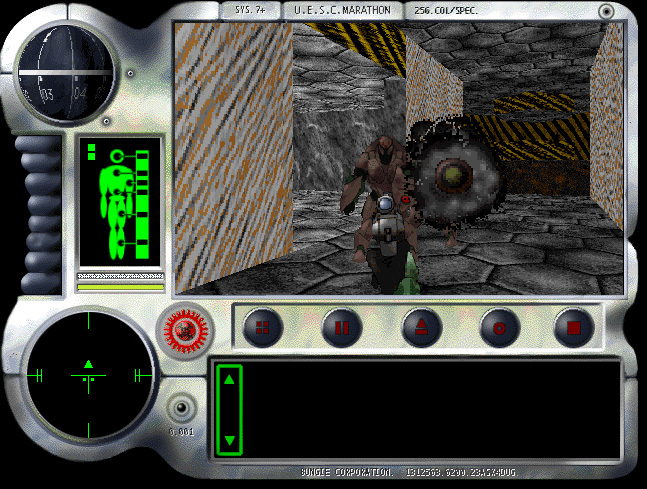 Cheers
Hamish