In Response To: Re: Capt. Keyes' Awards (Schwarzenegger Is Cool)
: Good job, only one thing that I found incorrect. The "Air Force
: Cross" in the upper row is really the "United Nations Service
: Medal". Play the level "Truth and Reconciliation" and check
: it with your Sniper Rifle
(I've included the URLs for these pictures, in case any of them won't allow outside linking)
The middle top ribbon is identical to the Air Force Cross, but I think I know where your mistake is coming from see below:
Keyes' uniform:
http://halo.bungie.org/images/keyesuniform.jpg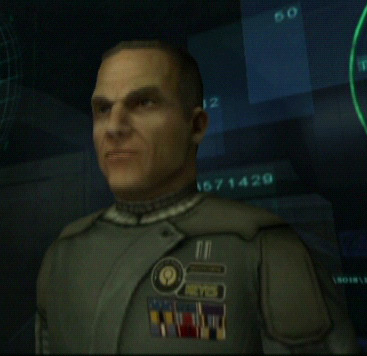 Here's the Air Force Cross:
http://www.dposs.com/images-vspa/af-ribbon-air-force-cross.jpg

The ribbon I believe you are thinking of is the ribbon associated with this sort of medal:
http://www.unac.org/en/link_learn/monitoring/images/medal.jpg


Note that this ribbon is similar but not the same. It has dark bands on the exterior of the red bands, and the bands are all broader than on the AFC ribbon.
I had very clear renders of the awards on Keyes' uniform when I identified the ribbons, and the ribbon in question is identical to the AFC, not the UN Service Medal.
Not trying to be snooty or anything—I just had better reference material to work from.
-Brannon