Our local team the Boise State Broncos latest home game was yesterday on Halloween. Our colors are Blue and Orange. Usually the stadium tries to get certain sections to wear blue and certain sections to wear orange. For Halloween they requested that everyone wear orange. Being that it was Halloween I did what any spartan suit owning BSU fan would do and busted out some orange and blue paint real quick to doctor up my suit for the game.

Check out the results:

http://loldev.com/pics/bsuMCSuit.jpg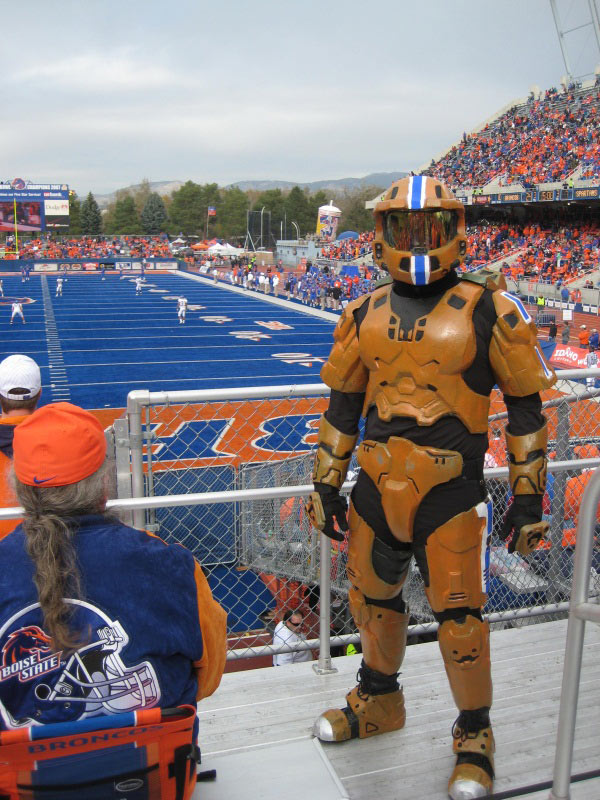 Also, a quick painting job in the dark causes you to miss a few things, I feel pretty stupid for not painting the the green tips on my shoulders!