In Response To: Halo Waypoint, now Live. (darthbob)
Copy / pasted from my post at Penny Arcade
As stated before, it shows up under the Community section, like Facebook and Twitter (I guess we now know why Community Games got renamed to Indie Games):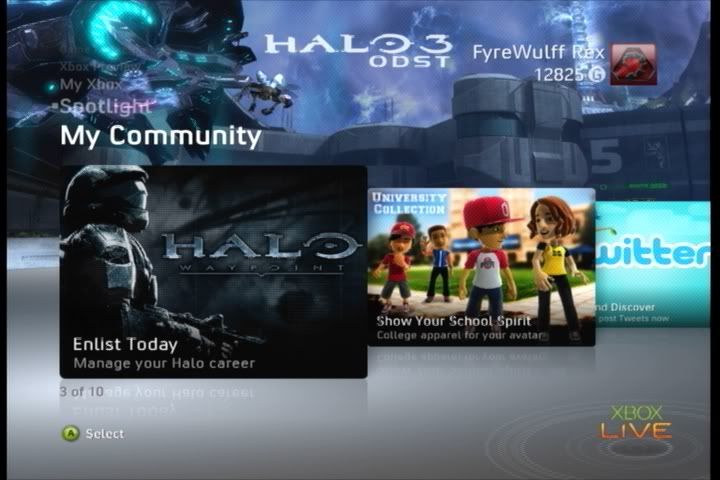 Easily the biggest of the new apps.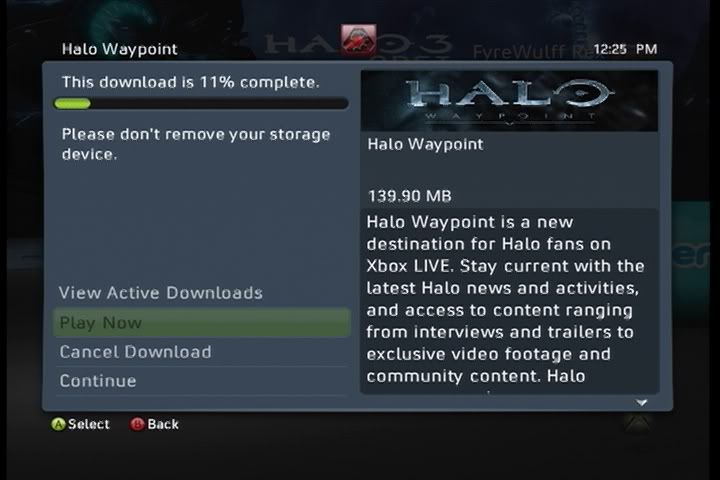 It's got an ESRB rating at the front.. RP for Halo: Reach. Yeah, that game is totally going to be E!
Front screen, with awesome music.
You get a Monitor for your avatar. It's a prop, and it's actually pretty well done. More on that later.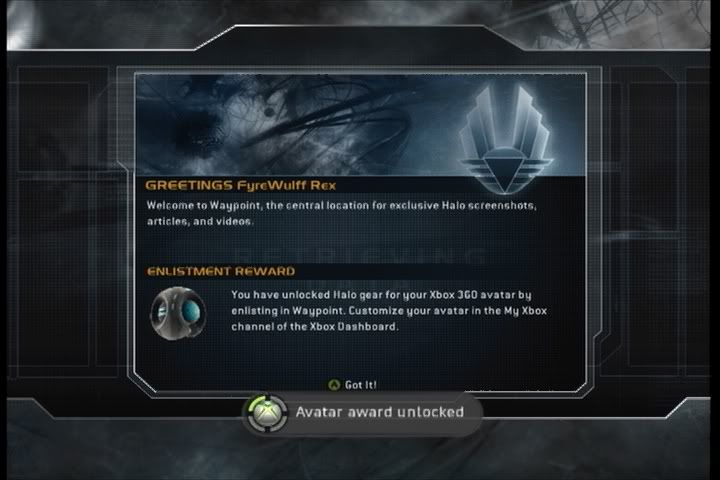 The main menu. Everyone on this menu can be selected throughout the app. The lower right is obviously ad space, and selecting it gives a text preview and then launches a video (fullscreen)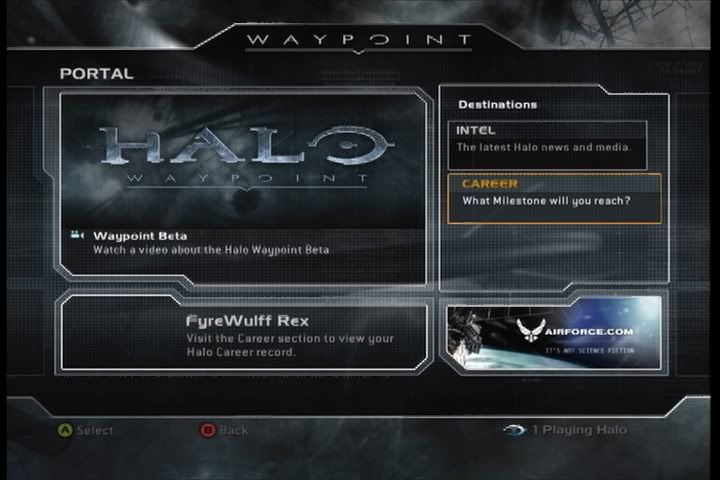 Well, let's select career. Oh, it needs to scan your things: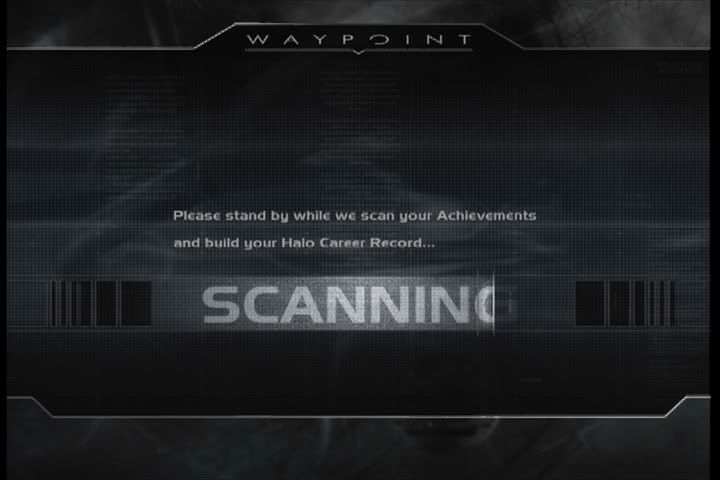 This part is kinda neat, it actually animates you gaining all the levels, showing the dates, etc.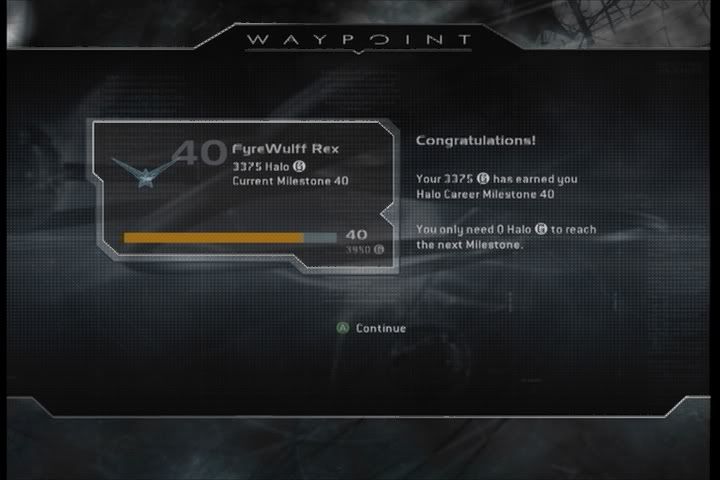 The career home page. Note that 40 is the apparent max level at this point (If it goes to 50, the next 10 levels will be gainable via Reach, obviously)

Career milestones. Note that it actually shows the dates that you hit the milestones, not just when you got Waypoint. A minor but important nice touch.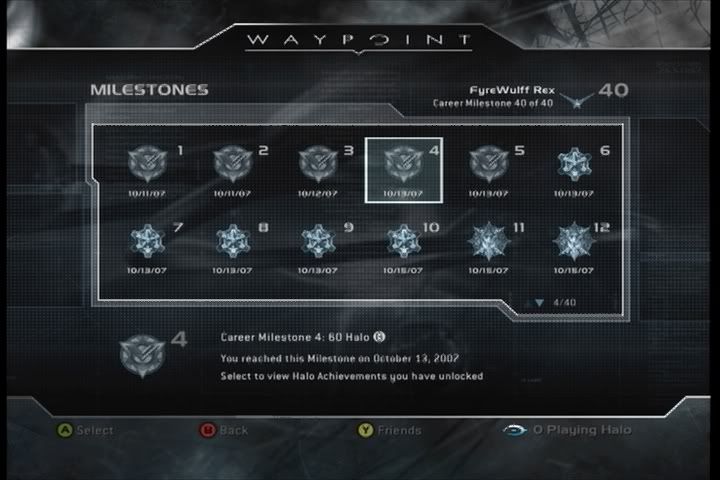 The awards section shows different awards for achievements that are related to each other between the games. The overview of them isn't really that interesting to look at, so I'll show you a specific reward: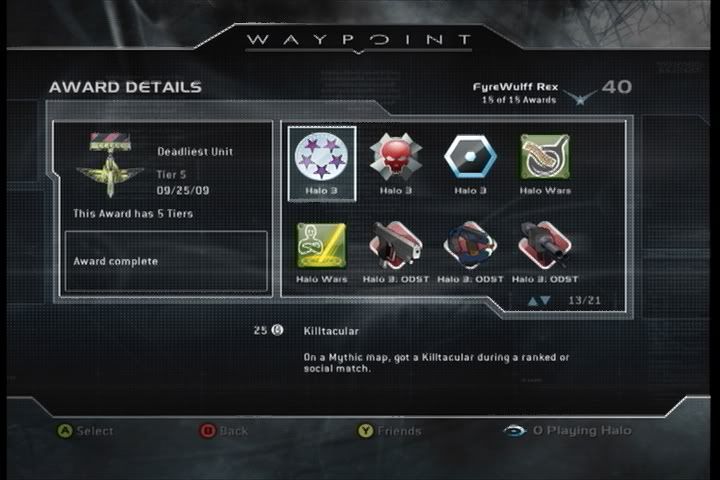 As you can see, unlocking it requires achievements across all 3 recognized Halo games (Halo 2:Vista gets left out in the cold :( )
At any point in the Career section, you can hit Y (just like Halo 3) to bring up your friends. From here you can quickly see what their total Halo achievement points are and their levels: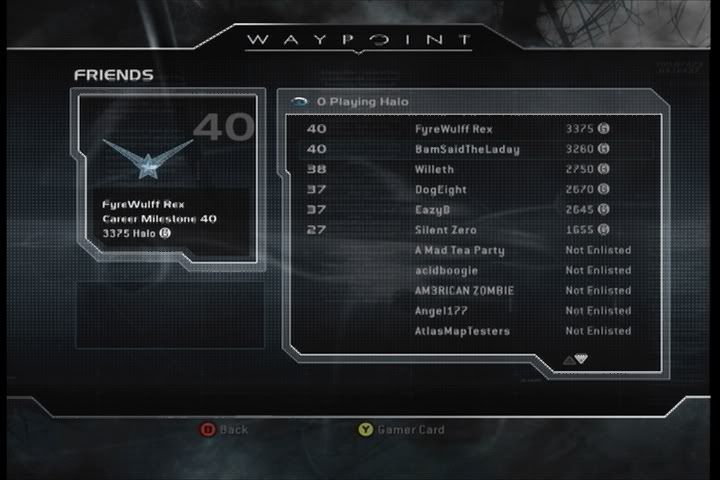 The Intel section has a collection of text stories and video.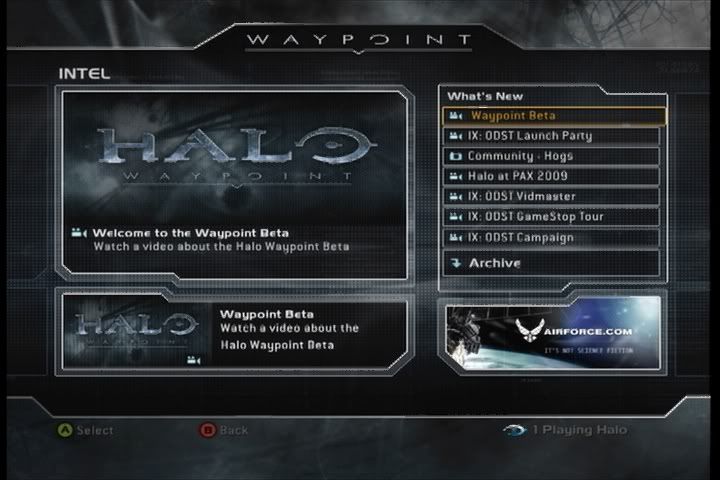 Watching the video about PAX. I guess they must be using their Zune streaming tech.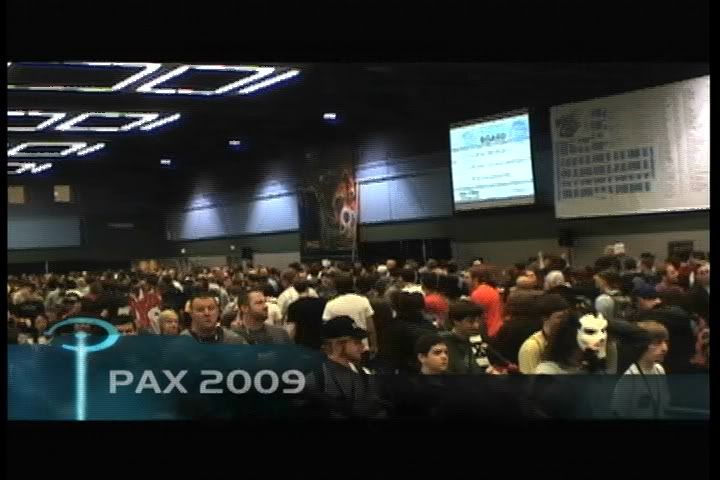 Clicking 'archive' brings you to this screen.

Hey Microsoft, there seems to be a game missing from here. What gives?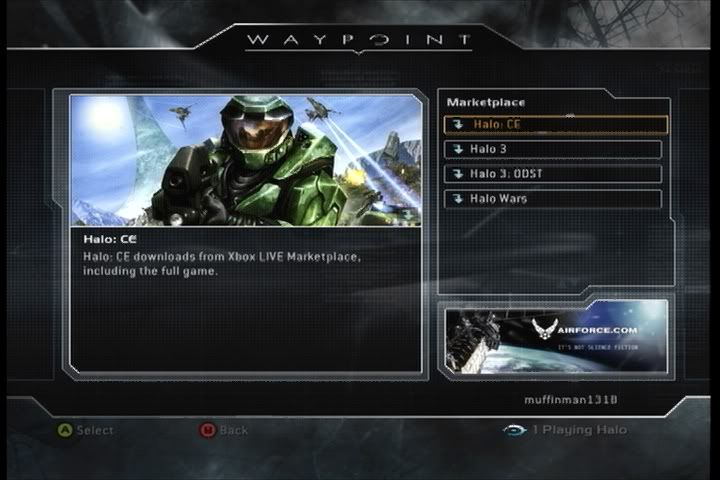 Well, that's pretty much it for Waypoint itself. How about the avatar awards?
This is personally my first interaction with actual awards. So you can see, the awards are actually marked as Waypoint awards: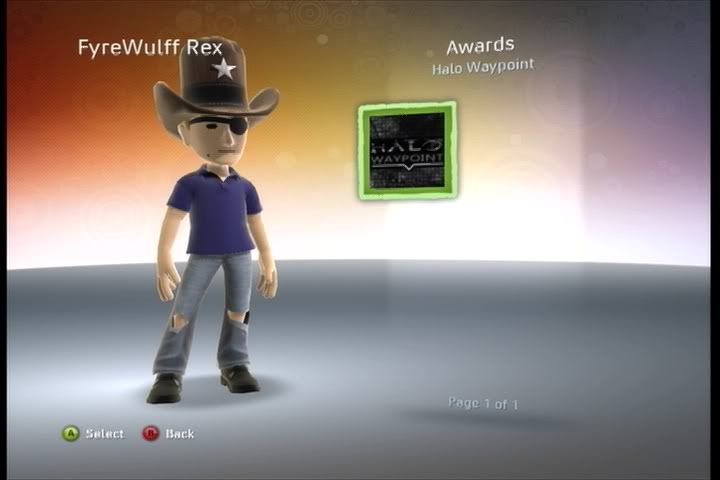 ODST suit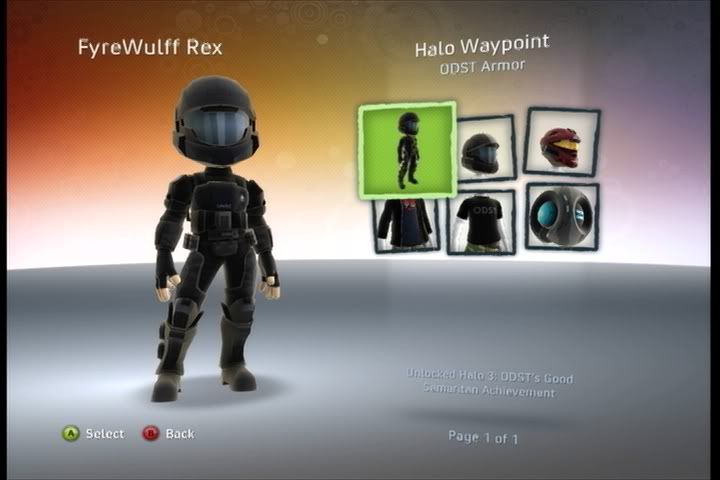 Helmet only

Recon helmet

Waypoint Monitor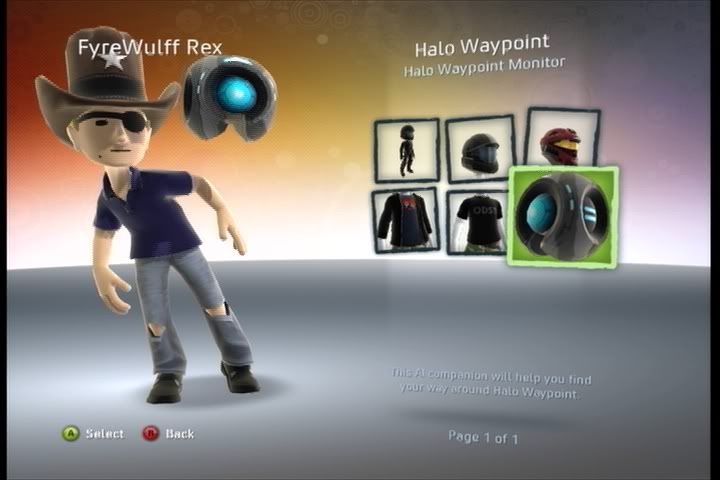 ODST shirt (now you can look like Joe Staten!)

ODST hoodie

closeup of hoodie

Thoughts
Not a bad app. Microsoft has finally taken an actual awesome idea from Nintendo this time and implemented a meta-channel that should actually be interesting to check once in a while. If they allow other games/franchies to do this, that would be even cooler.
Fullscreen video is of great quality (It's better than my cap card is showing). The focused Marketplace section is nice, although it still has the same problem as the dashboard marketplace, where gamer pics and themes are mashed together with map packs and actual game content. If they could seperate these or at least put all the map packs prominently at the top of the list right next to each other, that'd improve the marketplace section immensely.
It's got some problems, but hopefully the team behind this will actually update it over time in content and features and really make it useful.
Also this thing is gonna drive so many sales of Halo Wars from completionists.