In Response To: I'd like to see the Spartan Insignia be made. (VVM)


I drew out the Spartan insignia on Photoshop a while back because I wanted to use it in my avatar, so thought I'd share it too. It's just the eagle, arrows, and lightning bolt. I'm currently working on the background for the Spartan and Spartan officer ranks. So if anyone has a better image, besides the 64px by 64px one I'm using, do share!


I might do the green Spartan patch (the one with the Marathon logo above the eagle) sometime in the future, but currently I don't have a decent image of that.
This is done using paths on Photoshop. I don't know how to export the paths to Illustrator for those of you don't have Photoshop. Sorry!
http://www.mediafire.com/?02fqo4dyzmd
Here's the link to the Photoshop file containing the paths.
A PNG image of the Eagle. Un-shadowed and un-background'd as of now.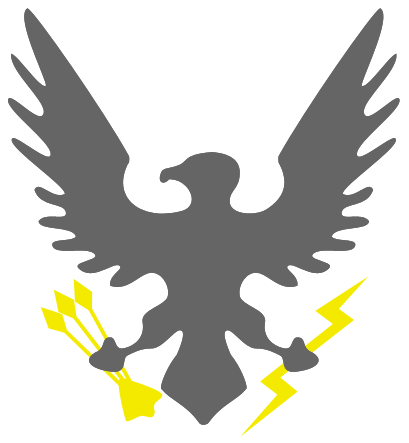 I know it's not perfect, but it's the best I could come up with from a 64 by 64 image. :P If anyone would like to add to it or edit it, be my guest. ;)