A title card for Marathon Eternal showing me and my recent hero who covered the other Eternal game franchise together at last.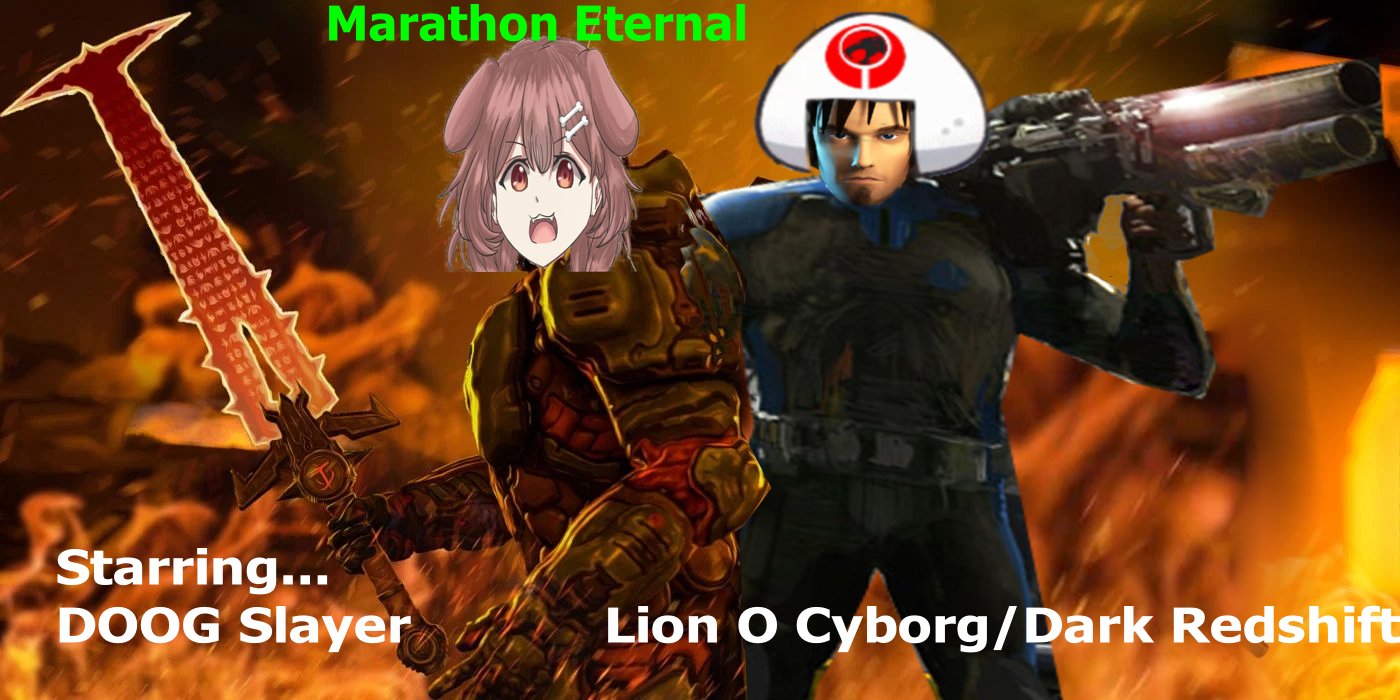 And here we have a similar one with Okakoro: it's only fair the Kitty Queen becomes the Marathon counterpart to the Doog slayer.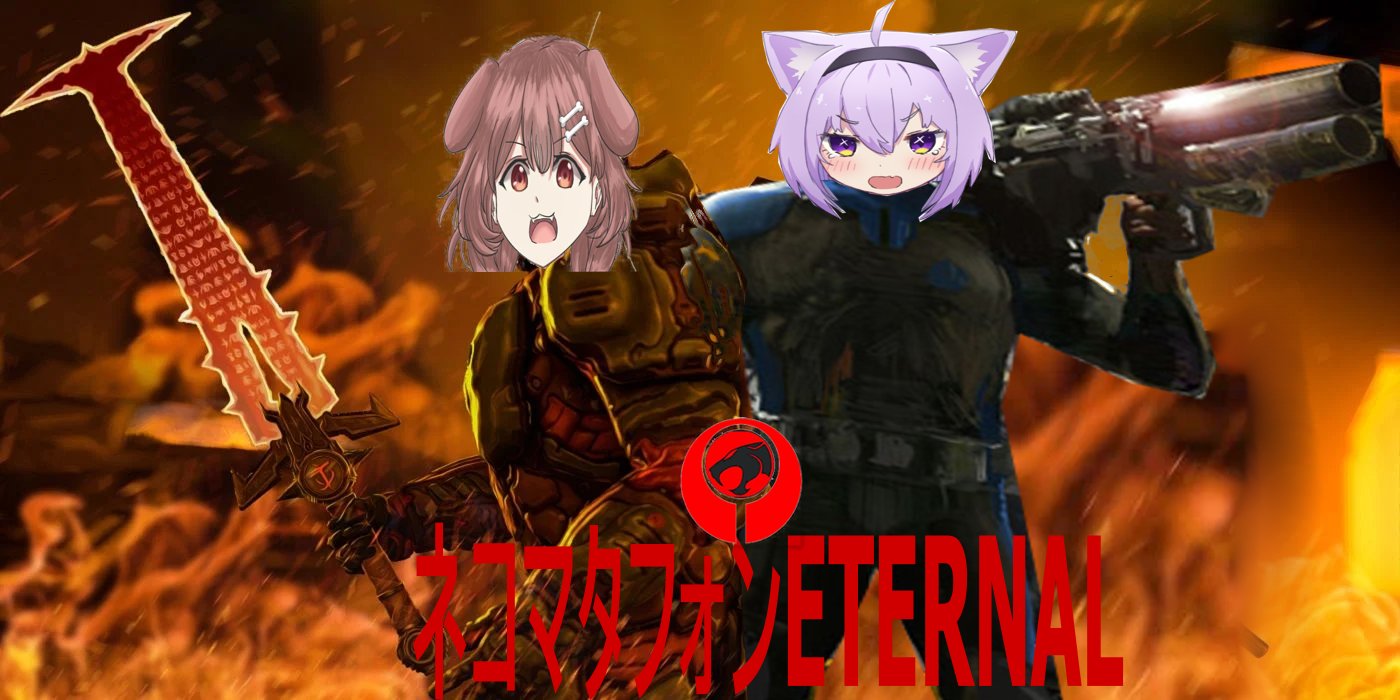 Yes, that's my head represented as Kurtis Trent's wearing an onigiri shaped stormtrooper helmet. Yes, the base background is from a Doom/Halo crossover pic: https://static2.srcdn.com/wordpress/wp-content/uploads/2020/10/Halo-Master-Chief-Doomguy-Battle.jpg
I felt a Marathon themed photoshop of it would be cool, especially as Marathon is closer to Doom than Halo, though Halo is admittedly the closest Marathon comes to Doom 4 & Doom Eternal engine wise. I'd love to see more of this kind of thing, especially if Korone or Okayu stream Marathon at some point. Crossing what's left of my fingers (I sacrificed all 10 of them to Korone, it's her thing).