... or maybe it was the BEST possible place. Wink wink.
Dinosaur asteroid hit 'worst possible place'
""This is where we get to the great irony of the story – because in the end it wasn't the size of the asteroid, the scale of blast, or even its global reach that made dinosaurs extinct – it was where the impact happened," said Ben Garrod, who presents The Day The Dinosaurs Died with Alice Roberts."
http://www.bbc.co.uk/news/science-environment-39922998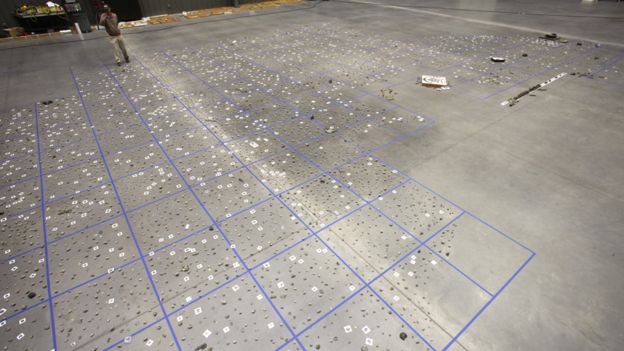 Caption: Some of the 25,000 fossil fragments are laid out in a large room
Looks like CRYSTALS to me!!!