L had a portal opened to her version of Earth, freeing me from this one even if it's more or less the same in many ways.
I have now seen that the solider "conscripts" L recruited are actually descendants from the lost Jjaro colony. (Argent D' Nur?) Their leader I met before she found out.
L wanted us to protect this version of Earth from demons called "Youma". I remember seeing one in the jungle somewhere but I can't rmemeber exactly where...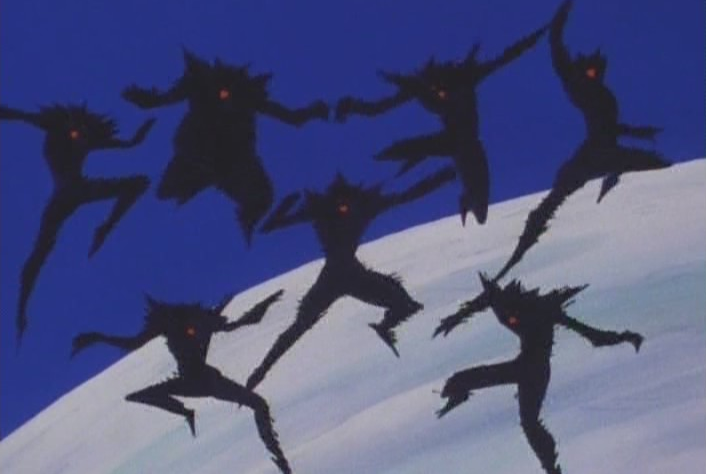 Like I found out before, they appear to be gathering energy to awaken an ancient malevolent elder god, possibly another W'rkncacnter or at best Shub-Niggurath.
Equipping myself with the overcoat, TOZT, a grenade-shotgun, a nailgun from a questionable hardware store not far from the leader's present home, and a chaingun modified to launch such nails (9" of course), I have already laid waste to countless of these "youma" demons while the others were preoccupied.
I have also taken care of other threats, ensuring that the reincarnation of the colony leader-now known as Usagi- is never troubled or harassed again...
The human threats to Usagi have plenty of time and...experiences to think about what they've done and the demons are nothing but sand. No humans know of my deeds here as I am using some elder god gifts of my own courtesy of Solaris who dropped them in my DNA as I passed between worlds.
Countless youma fall before my flames and nails. Even Usagi has now seen how I work and seems both shocked and impressed.
The demonic generals and de-facto leader are also surprised at my progress and thanks to the personification of my god's subconscious, I now where they're nest is.
Even now I am whispered about above and below. To most I am just a foreigner from several thousand miles west (they have no clue as to my roots sideways across time) who has great trouble with their language but is still popular with some of the girls, some of which are teaching him.
Due to the way my mind was wired (or mis-wired as some might say) and my otherwise sealed and silent inner self, they call me Sora Bakyumu. This might as well be the name I use in this dimension as it sounds better than my actual one.
L likes it as it reminds her of space, plenty of which could be seen from the colony.
To others, I am a force stronger and more violent than the soldiers and TakishÓdo Kamen combined. They can see the fires fuelled by Iblis-sama in my eyes and the Hikari fuelled by my new feeling for Usagi,(hmm, I'm learning slowly but somewhat fine) even if they can only see her in her solider garments. (trying not to laugh)
And so the youma have named me:
The QUAKE Bringer.