In Response To: Random Marathon pic #44 (Godot)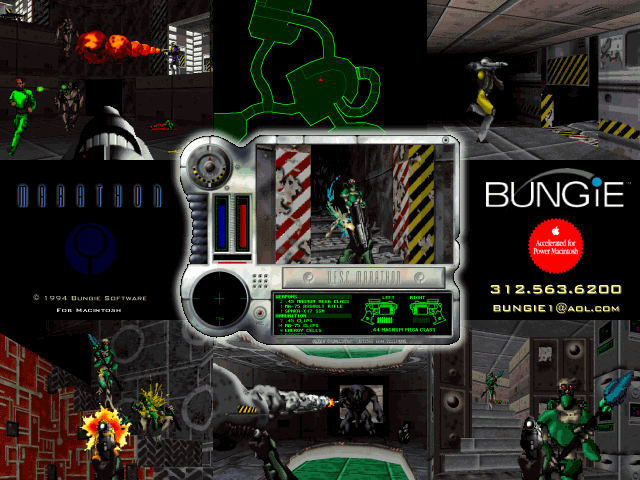 1. Hey, it's the infamous Hound picture minus the Hound!
2. The Arrival stairs were retextured after the lower right shot was taken.
3. Very good move of Bungie to drop the "LEFT" and "RIGHT" labels from the HUD, and reorganize the inventory to be more action-game-friendly.
4. Also, that "U.E.S.C. Marathon" plate is gonna fall off without its screws.
5. It's been mentioned before, but I wonder about that rocket launcher every time. It's too far away from the POV to be resting on the player's shoulder...
6. Just last week, I came across part of the Marathon 2 code left over from dynamic shadows. Not very relevant, but I was trying real hard to get to se7en.