Given what Jason Jones said about Reg's map making skills it's not surprising to find bizarre behaviour on his levels.
In the current beta I am seeing problems at points A and B on the map below.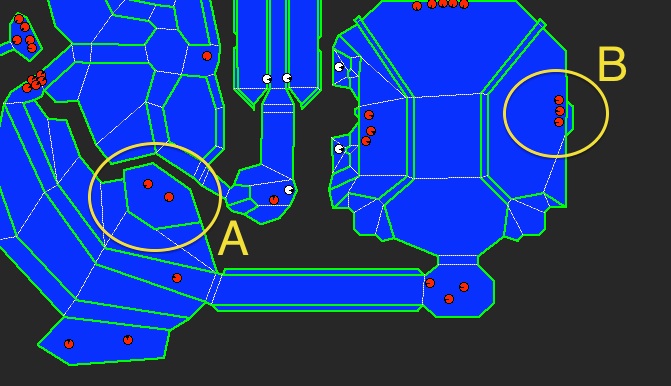 At point A the two Enforcers don't attack but continually cry out. The sound becomes quite annoying actually.
At point B the Pfhor Troopers tend to cluster together and again don't always attack. They will when you cross the Pfhor goo.
I am assuming this behaviour occurs because both groups are located on a polygon surrounded by impassable (to them) Pfhor goo.
This behaviour can also be seen in the original game but not to the same extent.
Can folks fire up this level and see if they are also seeing these issues. Thanks.
Cheers
Hamish