True to the original game, Cool Fusion cannot be completed using alt cmd start any level. Vidbois are going to need a Tim Seufert like plugin to allow pistol bullets to toggle switches. This will also be needed for Ingue Ferroque and Welcome to the Revolution...
Not having an assault rifle I had to go back to Couch Fishing to get one.
After that little hiccup the level played out just like the original. Even the little Vid trick works again. See pic below;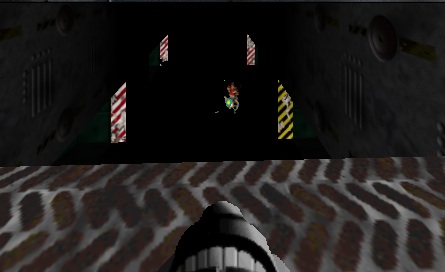 The final room with the Invisible Compilers is just as eerie as the first time I played and all the Pfhor stay bunch together until you approach the doorway giving you that last M'thon rush. :)
And you won't get Leela's 'moany' message if you don't pick up the Fusion Pistol (canon lovers rejoice). ;)
Great level.
Cheers
Hamish