Interesting to see Bungie produce a Marathon button (badge) along with a Destiny button.
If you are quick you can actually buy them on eBay.
https://www.ebay.com/itm/373852737394?mkcid=16&mkevt=1&mkrid=711-127632-2357-0&ssspo=mknpifdrsg-&sssrc=2349624&ssuid=&var=&widget_ver=artemis&media=COPY
Here's the pic.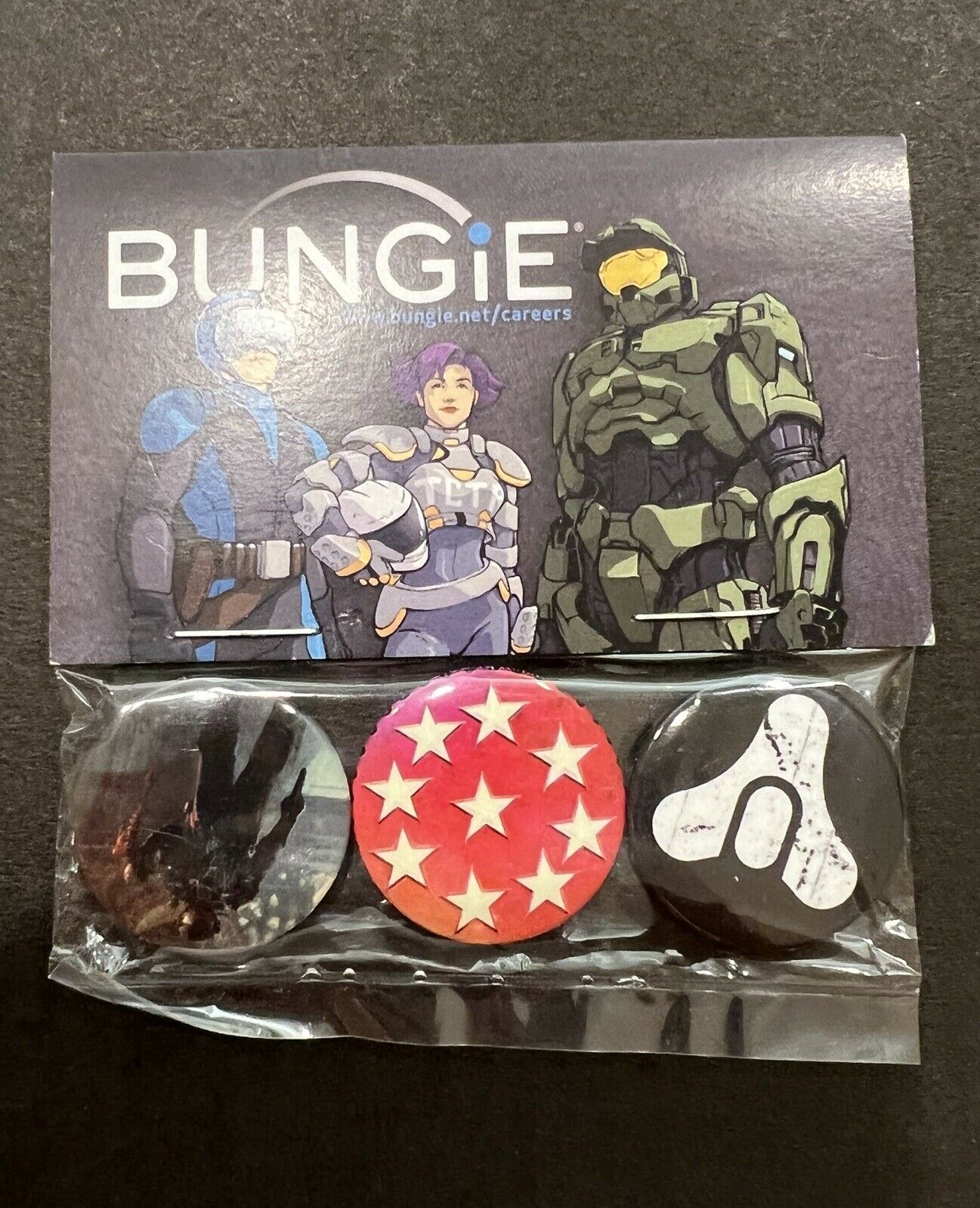 The business card of the Marathon's Security Officer, Oni's Konoko and Halo's Master Chief is nice addition and has been used before in presentations to promote careers at Bungie.
Cheers
Hamish