I'm currently playing this version of Marathon 2 that Raven shared with me a while ago. Pretty fun and I even discovered some things on my own like the cabin roof in Charon, the teleporter is still there unlike the original Win 95 port (except this time it warps in some drones) and it seems to fit the HD textures nicely, though I haven't tried with the plugin off to see if the default ones match the Win 05 port itself e.g. the blank terminal sector in the end of the Arrival super secret is now a broken pattern buffer.
However, I take it this image of a cyberdemon in the S'pht Kr cabin's basement was just a photoshop used for a joke about the 95 Secret hunter going on hiatus? I looked for it and it doesn't seem to be in the Special Edition map.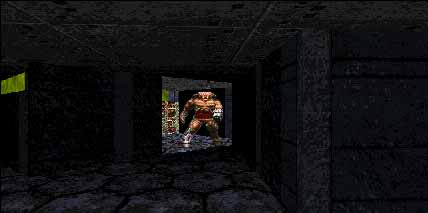 If so, it's a pretty good photoshop. Better than my Minecraft A-bob one anyway.