In Response To: Re: Marathon 2 in Joystick (I transcribed it) (Aaron Freed)
: I'm sure at least one person here actually speaks French; maybe they can
: clarify what Google Translate got wrong. (There seem to be a few small
: mistakes in the article too – I'm not sure you can say the fusion pistol
: really "works" underwater – but then, it was 1996.)
Thanks for transcribing and the Google translate.
That's quite a bizarre statement from the reviewer, particularly given that the article is pretty informative and the reviewer probably played some or all of the game.
I don't think overloading your Fusion Pistol underwater and frying everything including yourself is a 'win win' situation.
But this is not the first time I have read that the Fusion Pistol works underwater.
So maybe that screenshot on the front of the M2 box really was a form of Bungie mind control.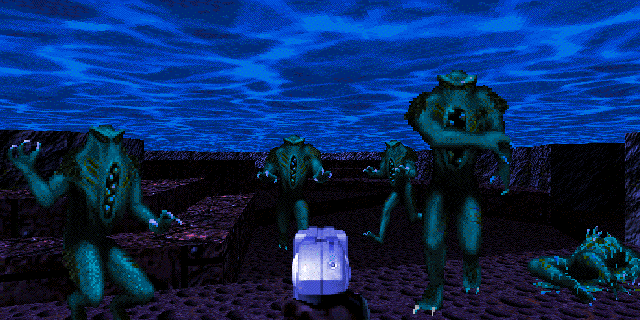 Cheers
Hamish