In Response To: Re: Marathon 2 for win 95 japanese poster (Sharkie Lino)
: Heh, interesting that it shows the Mac version of Waterloo Waterpark. Though
: I know it doesn't have that many aliens in that room either.
Aye. That screenshot is also used on the M2 for Mac box. Bungie's official screenshots have a tendency to be taken of scenes not always available in the final release.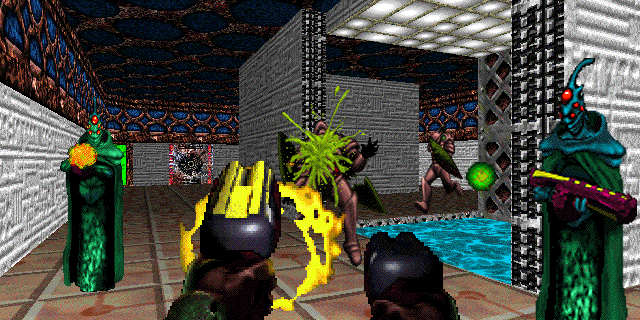 Cheers
Hamish