In Response To: Re: Taking the 1rst exo-colony to Tau Ceti is stup (VikingBoyBilly)
: Hmm, you may be right. After all, the implicit, unspoken answer, "they
: were making this game in 1994 and specific planets outside our solar
: system weren't confirmed yet" is the least satisfying explanation for
: this.
An in-game reason (which may be needed if Bungie finally make Marathon 4 and/or MTA) could be that they knew full well Tau Ceti e wouldn't work and they'd either go to Tau Ceti f (like in System Shock 2) or Proximima Centauri instead, but they somehow traced the Jjaro messages from PID and their ships post game to that specific planet and they wanted to meet them, which could be possible in-game given that they colonised asteroids in the belt like Halo: The Fall of Reach has. (Such as the war between Thermopylae and the other one, which Marcus/SO may have been part of)
That would fit in both with the JJARO WERE AT TAU CETI map text and Marathon's Space Odysssey saga influences, like how the mission to Saturn - changed to Jupiter in the film & sequel books- in 2001 was to track down the next monolith (the one that acts as a jump node to the Starmen's meeting point by a large sun i.e. where the hotel room is).
Given who the Jjaro are, it could also be similar to the first two encounters with the Rama Spacecraft in Arthur's other famous sci-fi series, except the O'Neil cylinder is now a converted moon with old Jjaro outposts on it that served to help build the teleport networks. (different game, but I consider it a stealth Marathon prequel, though the original game makes that tricky to pull off due to it being ambiguous whether Deimos comes back out of hell or not)
Notice in Chapter 1 of Eternal that Tau Ceti e looks like an ice planet, with the colony located on the coastline of a shallow sea)?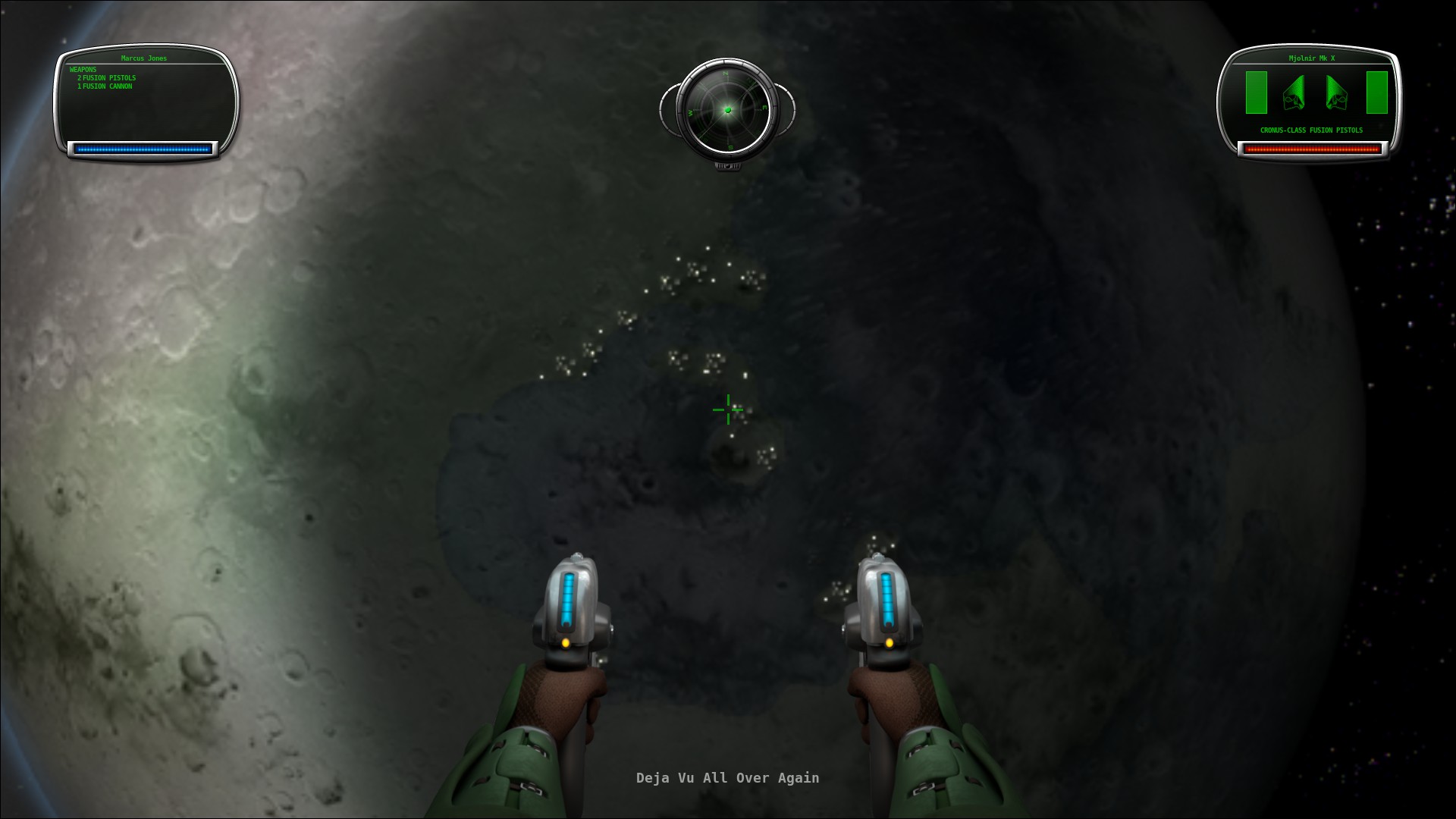 At best, such a colony would be like Ross Island or McMurdo Sound, only even more remote. Most civilians would have a tough time adapting to the higher gravity and shorter years.
I couldn't find how long a Tau Ceti IV day is, but going by Antarctica again, all summer there is daylight all the time and winter is full night, with temperatures comparable to your average Mercury night. If it's hard to adjust to that if going there on holiday (which is hard enough as it is given it's mostly a science base area first & foremost), imagine what it's like to adjust to a completely alien solar system.
So the only reason they chose Tau Ceti e as their first exoplanet colony is because they wanted to potentially meet friendly aliens who helped them in the past and used the Marathon voyage and colonisation effort as a front to find people who could best represent humanity. Too bad Martian terrorists snuck on board and their rampant attack dog AI turned on them all by ringing a dinner bell for a different kind of alien to what the UESC were expecting.