In Response To: Tour of Duty: Like A Well-Filled Day / Repo Two (Martin)
I see you found the pics were up. I was just about to let you know - glad I stopped by here first. I was going to give you an illustrative screenshot to put up here, but I'll just use it now. It really has more to do with my own little story, anyways, so that's fine.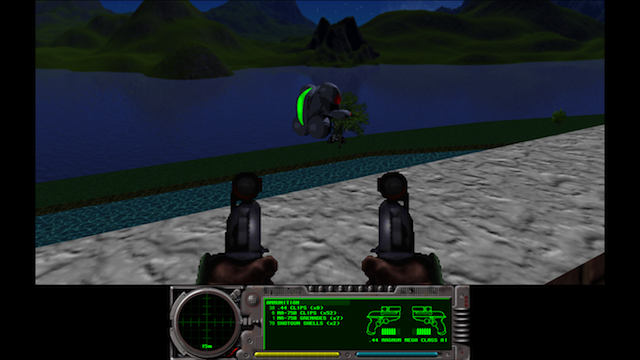 As I was returning from having picked up the manuscript, I found this Juggernaut and this MoaC. What was really strange was that the Juggernaut was actually shooting at the MoaC. Why on earth this would happen, I have no clue.
Vale,
Perseus