In Response To: Got a Marathon Tattoo (IUG)
: http://i.imgur.com/DiCDsEM.jpg
: Yes, it's round in person, but it's hard to take a picture of your own
: shoulder well. Done by Joe King @ Off The Map in MA.
: Ha, and it turns out I've posted here in the distant past, because I have a
: password for this name. Luckily I remembered it too.
Nice tat.
Over the years people have been doing Marathon-related tattoos. Now some people simply bake Marathon cookies, others get a Marathon haircut, but Phil "MCD" Saulnier got a Marathon tattoo (see also the close up).
Others have gone full... rhymes with Tycho, and got themselves a Pfhor tattoo.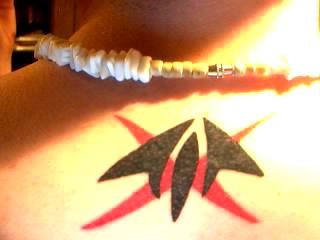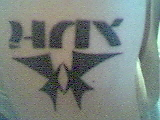 As everyone knows... you never go full Tycho. ;)
Cheers
Hamish