In Response To: Re: Tour of Duty: Where Some Rarely Go (Godot)
: Oops... sorry that people can't access the stats page. If memory serves it
: use to be accessible to people so that they could see who were the top
: posters etc.
: I'll see if I can post the list.
Stats!!!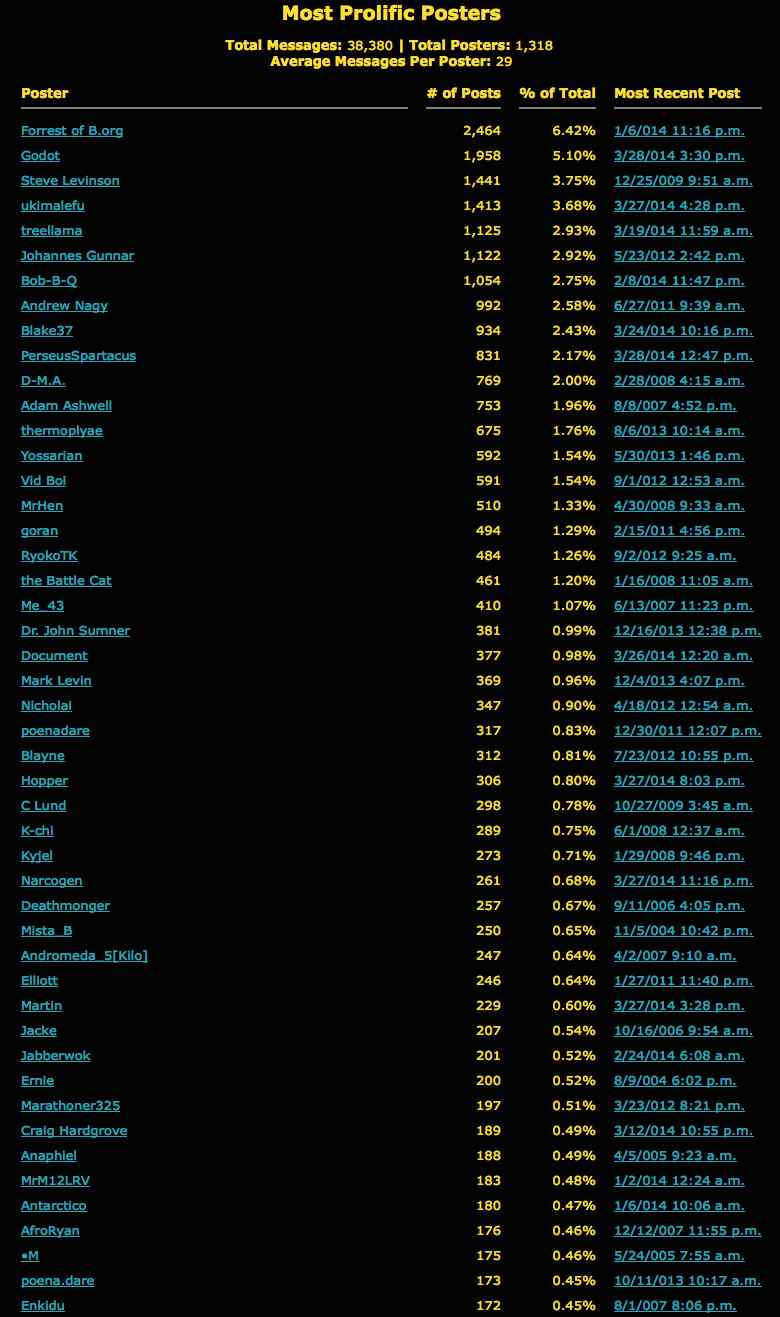 Cheers
Hamish