In Response To: Tour of Duty - Curiouser and Curiouser... (Martin)
: TOUR OF DUTY
: 09 – Curiouser and Curiouser…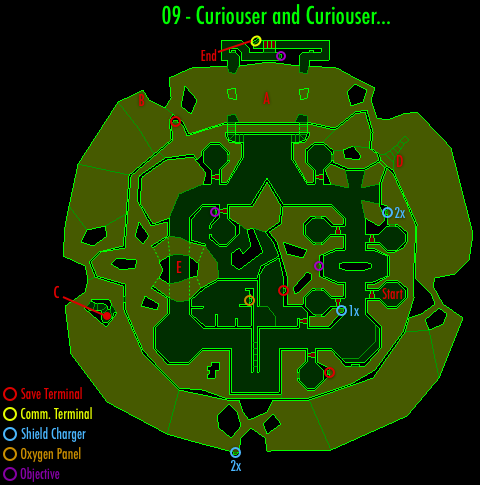 : It all fits together really beautifully – very little wasted space and very
: little overlap. Kind of rare for an M2/Infinity level! The next one I'm
: covering is the exact opposite!
Yes indeed. I like to refer to these as integral maps. All the space within a defined boundary is used or another way to look at it - carved out of a single piece. Other good examples include G4 Sunbathing and Aye Mak Sicur. Most Marathon maps are variations on a box and corridor design - multiple rooms connected by corridors.
For some reason these integral maps appeal to me aesthetically. This one happens to be by Jason Jones.
Cheers
Hamish