In Response To: Re: Claude shows his... (Simon Araque)
: Agreed! There are certain elements from the Marathon Concept Art that could
: be identified in Destiny's.
Of course the easy answer is that they were created by the same guy (Craig Mullins). And there are only so many ways you can carry a mini-gun so the pose is always going to look similar. I remember having the same discussion about the 1st screenshot of the Halo marine back in 1999.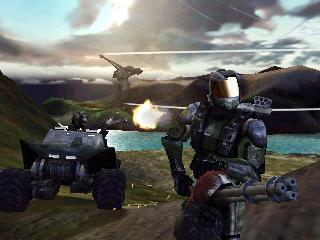 Cheers
Hamish