That's right… your Bug Out Bag (BOB).
T-Minus 1 day until the SHTF and the biggest Marathon farewell party… ever. Got your party hat?
When Bungie came up with the Born On Board (BOB) acronym way back in '94 never could they have realised that it would take on more apocalyptic overtones in the 21th century.
Or maybe they did?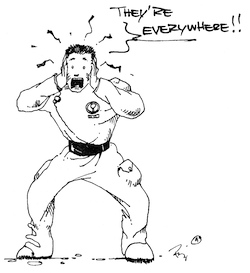 Cheers
Hamish