Posted on the Story page today.
Mickey writes to point out that he has posted the video portion of the IMG interview with Bungie Software from Jan/Feb 1995 on YouTube.
The video came on the CD-ROM version of Inside Mac Games magazine (Volume 3, Issues 1 and 2, Jan/Feb). You can read the text from the interview on the Blasts from the Past section here. But this is the first
time the actual video has been made available online. The video features Alex Seropian and Jason Jones. Check out those early insights into Marathon's development, the reasons for the long delay, the lessons learnt and the future.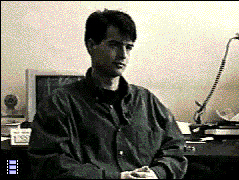 Great to have another piece of Marathon history preserved for future generations. :)