Updated the Barnies?!!! section with a fifth reason why you might want to go back down through "Warning: Earthquake Zone".
Is there a sixth reason? There is no seventh reason.
Perhaps the reason for the 2nd Thick Brown Potion was to allow you to go back down again to correct your mistake. Too bad Jason didn't code it... or did he? What lies behind this locked door?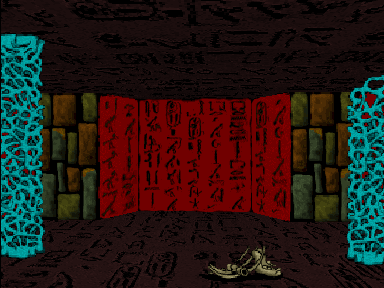 Cheers
Hamish