In Response To: Re: Bungie Connections (Forrest of B.org)
: The bottom-left sure as hell doesn't look like a Drinniol from Marathon.
: Looks an awful lot like a Brute, to me.
Me too.
One thing I noticed about the mystery creature at the top left is that it seems to have hooves for hands and feet. Although its limbs don't look right to be a hulk, the hulk does have hooves.
Here's for comparison: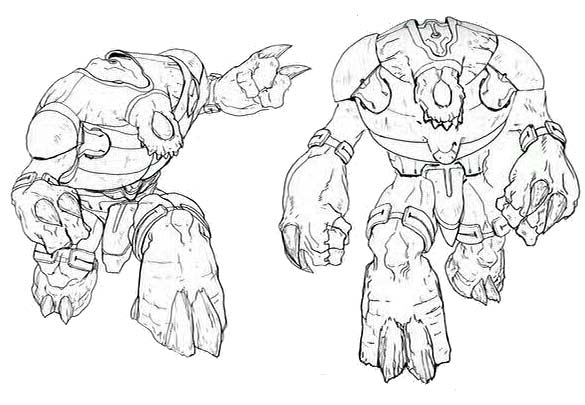 http://forums.bungie.org/story/images/driniol.jpg

http://homepage.mac.com/andrewcunningham/bungie/connections.jpg