Not tired of the 117 different contests and giveaways this month?

Well KORNYMUNKEEEEEHHHH is holding a widdle contest with big rewards ("big" is subjective, depending on your perspective of digital ownership, but anything free is big no?), in the shape of three free "Nobel" map packs!

"But Nando," you ask, "The Noble map pack is $10! Watchu mean I can get it free?"

To you I reply, "How the crap do you know my name?"

And also, "Well wait and listen, I just said I was holding a contest!"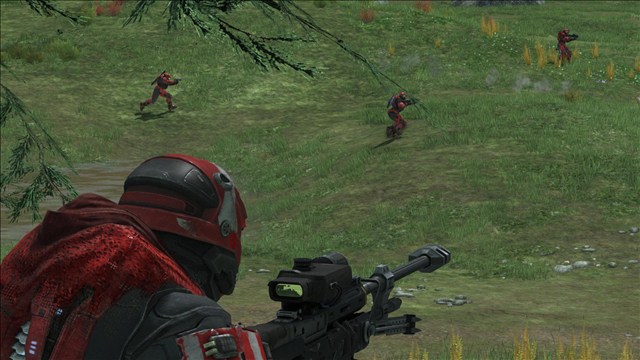 Count on munky to watch over his community...
---
The Reasoning
---
Its no secret that I love Halo's screenshot feature, from my long hours in theater mode while my friends sit all T_T faced in the lobby waiting, to my constant begging for Hedge to Hedgamify me a screenie or two.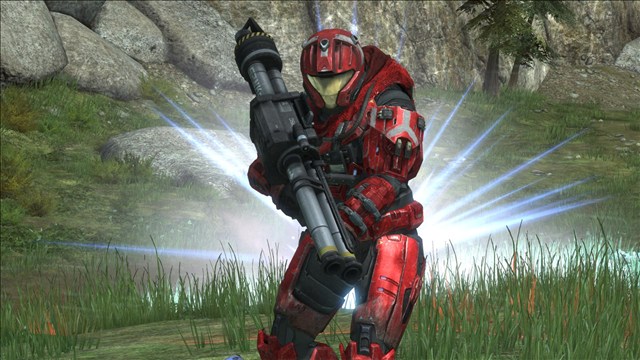 The Poweeeeerrrr!!!!
And I feel that since the love and attention to Forge has recently exploded in a way it never has before (Thanks to Schooly D and friends), it'd be nice to see a similar appreciation towards the Screenshot feature.
"But Korny," you say, "no appreciation for screenshots? There's literally thousands upon thousands of awesome screenshots on Bnet already, don't you keep up with the Tag and Release thingys?"
Well yes, but see that's not the point. The point is the community, and that's why I'm doing this little contest.
---
The Contest
---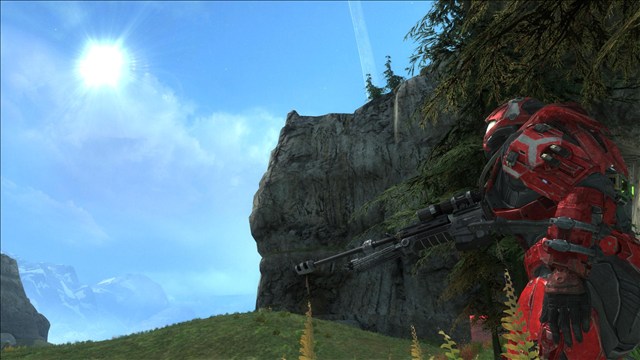 The Heart is a Lonely Hunter
During Halo's gameplay, we all have awesome moments that occur spontaneously. We think "Holy crap, that was awesome."
Like all four plasma launcher grenades flying harmlessly through the passenger/gunner area of the Falcon during a game of Invasion, or when you sprint through the center of a huge firefight and not a single bullet hits you.
We remember these awesome moments, but never get around to going into the theater to catch a clip or screenshot of them. Well I hope to remedy that with the power of incentive.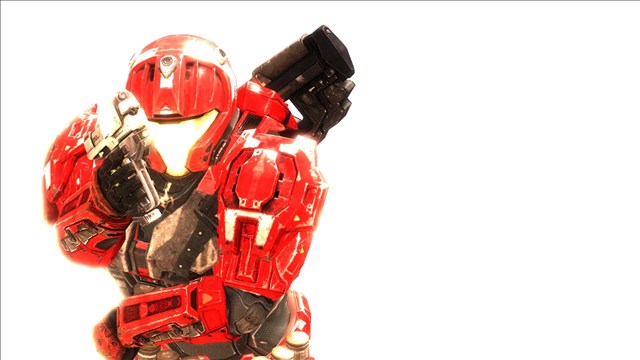 Incentive
The task is simple. I want to see an awesome screenshot. Or rather, awesome screenshots, as you can enter as many as you'd like (but you can only win once). That simple.
Only there are a few rules to go over:
--The screenshot can be from any of Reach's modes: Campaign, Firefight, Matchmaking, Customs, or Forge.
Awesome moments can happen anywhere, so I don't want to exclude any of the modes. Why would the mode matter you ask? (You sure are full of questions aren't you?) Because of the most important rule:
--The screenshot CAN NOT be posed. It HAS to be from natural gameplay.
This is to highlight the awesome moments that happen to each of us in Reach, so the people who take the time to set up awesome screenshots (That often end up featured in the Tag and Release) don't have an advantage over everyone else. And don't think that I'll buy into you just "happening" to jump in front of a structure in Forge that just "happens" to make your spartan look like he has wings made out of guns... That won't fly. (Hind of hard to fly with gun-wings either way no? Too much weight.)
Too difficult you say? Not at all. Every single screenshot shown here so far has been from Matchmaking. All but one are from a single game.
So how to deter a set-up? If your screenshot is from a Forge or Customs game and you think it could be confused for a set-up image, I recommend you film a clip one minute before, and ten seconds after the awesomeness in question. Then let me know at what time in the film the screenshot occurs. I'll scrutinize the game code for any anomalies... Or I'll just download and watch the video, whichever easier.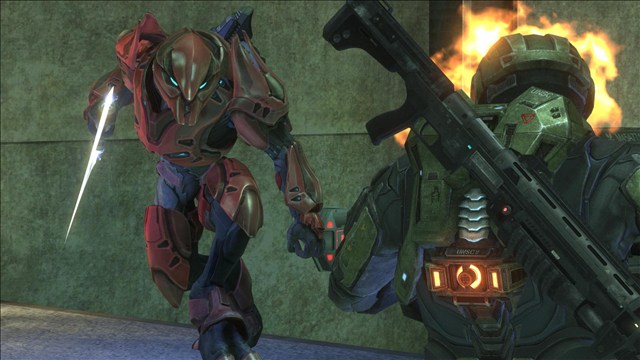 I'm watching you...
I trust this community though, so hopefully I won't feel like I have to do any video downloading.
-- The screenshot must be your own. Even if it's not of you...
It must be a game you were in, and it has to be taken by you, not sent to you by your friend that you paid $2 to go through the theater to look for. With that said, it doesn't have to have you in the picture, but why would you want to take a picture of a teammate's awesome moments?
However, this means that if you saw Emile pimp-slap a Hunter, you can get rewarded for it. So it's a win-win for those campaign videos.
-- Don't Cheat.
If you sent a picture that I deem is set up (a triple point-blank no-scope in a Rumble Pit game where you're partied up with all your buddies) and you didn't think it would be necessary to send a clip, you're out, no matter how legit you got it (and your Lt. Colonel Grade 3 rank)...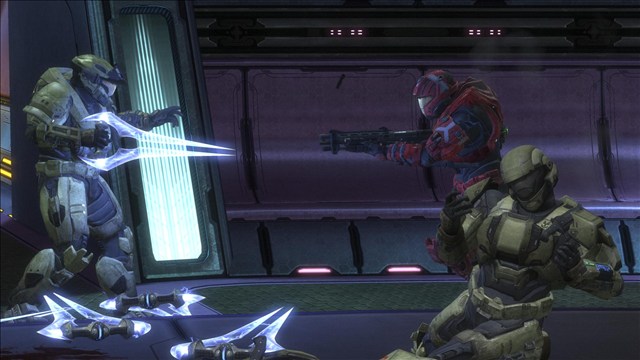 Totally legit.... kind of...
---
Tips & Tricks...
---

-We've all seen the different assassinations before. You could still win, but I recommend making sure that the scene other than the assassination animation is really awesome as well.

-Looking up general photography tips to know how to take a great screenshot can help, but it's not necessary. Not obeying the rule-of-thirds is not something you should worry about if you want to win. Things such as angle-of-view and off-center photography all enhance images, and make them look better as wallpapers that you would want to keep. But again, DON'T WORRY if you don't know any professional photography. A great moment is a great moment.

-Downloading and playing my Forged map will increase your chances of winning by 100%!
... Not really :(

-Remember that it's highly recommended to take a clip if you take your screenshot from a Custom or Forge game.. It'd suck for you to have an truly awesome screenshot not win simply because I couldn't confirm it to be a candid shot. Either way, the better your screen is, the more incentive you should have to record a clip, just in case.

-- You CAN send in many screens, though only one will be accepted for victory. So don't just take one screen and give up. Keep at it!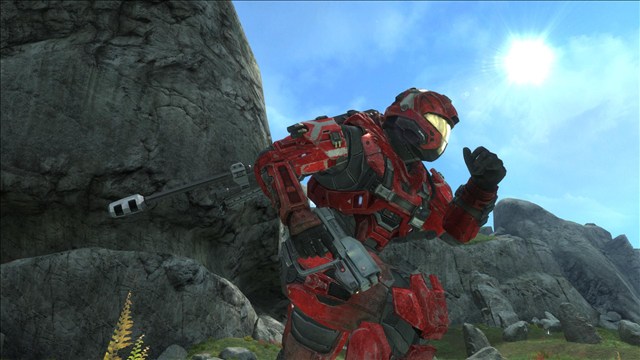 Who judges your screenshots? This guy!
---
Entering
---
--To enter, just email me (munky.058@gmail.com) a link to the screenshot on Bnet, as well as a link to the clip I should download if you deem it necessary.
Don't recommend it to me on Live, as I can't check the game/other files from there. It has to be sent to my Email, and it has to be a link to Bnet.
--The email subject should preferably at least imply that the contents are for the contest. Subject-less emails and emails where the subject implies male enhancement will likely not be opened.
The contest will be for two weeks, starting today, and ending November 9th (Halo 2's release date), at 11:59 EST
TEH PRIZESThe prize for each of the three winners will be a Noble Map Pack code, delivered as soon as possible, but likely around 12:30p EST on November 10th.
I'll send you an email confirmation earlier than that to let you know of your victory and begin the agonizing antici---------pation.
I might maybe come up with smaller rewards for other finalists if I get enough entries, whatever they may be, but no promises, just hopes.
---
Most importantly
Have fun with it! Screenshots are an awesome feature that have made Halo 3 and Reach awesome in ways countless other games are slow to realize, and are now actively imitating. And there's a reason for it. The hundreds of thousands of images on Bnet (or dozens of images if you don't count "Kat's ass"), and Hedgemony's awesome retouches are a sign of the feature's greatness. And now it can pay off for you!
So get clicking, and remember that it's the Noble Map pack you're doing it for!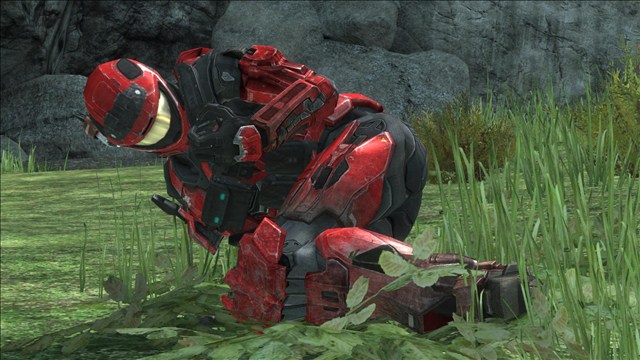 You know you want it...