I used pete_the_duck's method for getting past all of the barriers on The Storm (I found that ghost at full speed works best), and did a *bit* of flying around.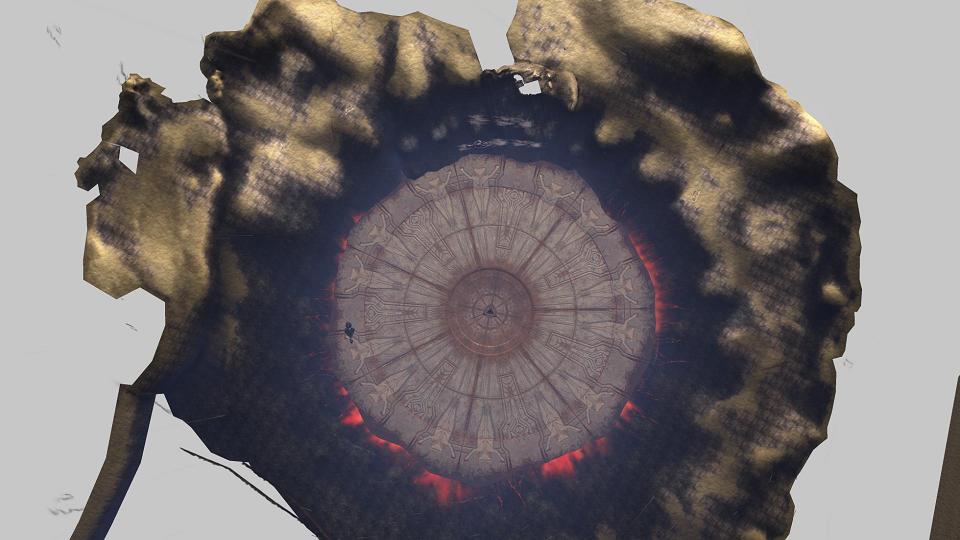 In that picture you can see the Artifact as well as Voi (the little grey blob just above the artifact), Crow's Nest (the smokey mountain in the upper left), the location of Tsavo Highway (blank space just to the right of Crow's Nest), and New Mombasa (the lines in the lower left). Kilimanjaro is off a little to the upper right of the image.

More to the point however, I managed to get a good reference for the size of the Artifact itself: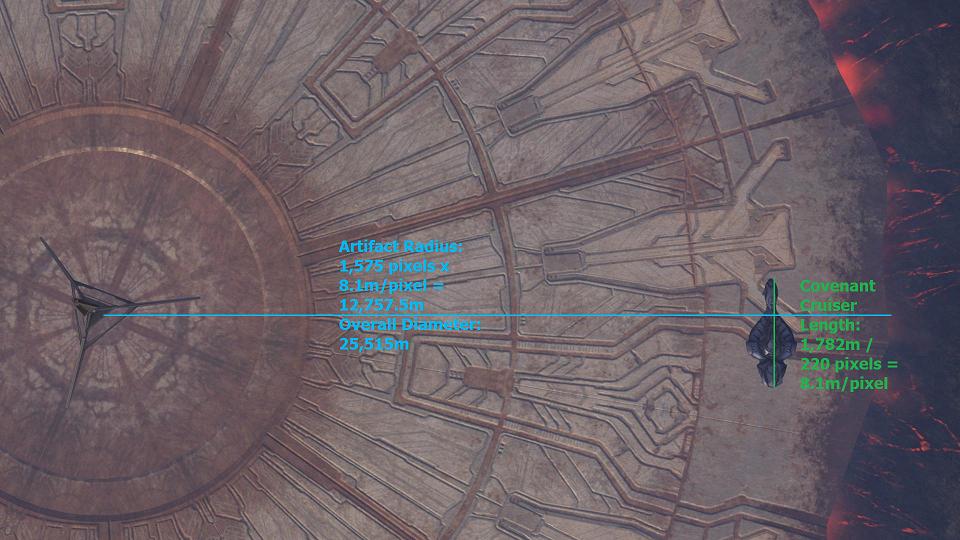 Assuming the Artifact and Covenant Cruiser are to scale, and that the Cruiser is meant to be the same size as the Truth & Reconciliation, the Artifact can be measured at about 25.5km in diameter.
I have some more screenshots on Bungie.net, though most of the better ones failed to upload.