When I slay someone with dual needlers I like to yell "YOU'VE JUST BEEN PEPTO-BISMOLED!"

----------------------END OF RAMPANCY----------------------------------

0409 hours, April 19, 2007 (Military Calendar) \
Sol System, Planet Earth \ FS2H Main Office

It's been a heck of a week for FS2H. I've been focusing on some of the other elements of the game, such as music, interface, and level design. In addition, I started voice actor screening last Friday. It wasn't hard to find people interested, so I'll be recording voice tracks as early as this weekend! One more milestone soon to be out of the way.

Music

I love music, plain and simple. So when I decided to add original music instead of just spliced Halo tracks I thought it wouldn't be so hard; just a week or two and boom, music done. I quickly found out that music is much more inspiration, and you just can't force it. I've finished three songs, but I've been working on those for nearly four months. Like I said, inspiration! And with all the other work I've had to do I haven't been as inspired as I'd like to have been.

So, in order to get music in the game in time for the release dates I've set for myself, I've asked some very talented friends to help me out. Together, I hope to have some cool and diverse music in game. Here are a few of the tracks we've laid down so far. And I'll point out that they are prototypes, so they may or may not sound the same come game time.

Fire Away - Devrous [local mirror]
Battle 101 - Masilius [local mirror]
Dark Space - Devrous [local mirror]

I've also got a local band interested in making a music track for me. They are writing it, lyrics and all, so I'm waiting to see what they come up with!

If anyone on this site would like to throw some music my way, I'll put it into consideration. If I do use it, I will give you credit for the piece. And if any of you are nervous about giving me your inspirational product, that's ok...I would be too :-)

Interface

Interface is important to a game. It's the "first impression," and you want it to be a good one. Also, it needs to make sense so people can get around the menus without screaming. I tried several main menu screens, some more flashy than others. In the end I decided to make an amalgamation of Halo and space combat sim, so I used the cursor and text from Halo PC, added effects, and then put it into a simple layout with a fan-made backdrop. Credit goes out to Joel Loukus who posted this on HBO years ago. As of the moment I am using this without his permission--I haven't been able to get ahold of him to ask, so if anyone here can find his current email address PLEASE LET ME KNOW! I won't use it in the end if I can't get a green light from him, and I'd really like to since it fits perfectly with the feel I wanted.

Main Menu - DivX, 1.05MB AVI [local mirror]

Important to the Freespace games was the Tech Room. You could view ships (and their info) that you'd seen or "been given access to" during the campaign mode. I recorded a quick run-through a few months ago, and I'd like to share it. It shows a lot of the models, but with unfinished textures, unfinished models, and lower res quality, since I took the footage before I got FSOpen.

Tech Room - DivX, 5.81MB AVI [local mirror]

And last, but not least, I've been giving thought to what the logo should be for FS2H. Originally, I started with this:
Recently I changed it and it is more original, more me, and I think has a "spacier" (is that even a word?!?) feel to it: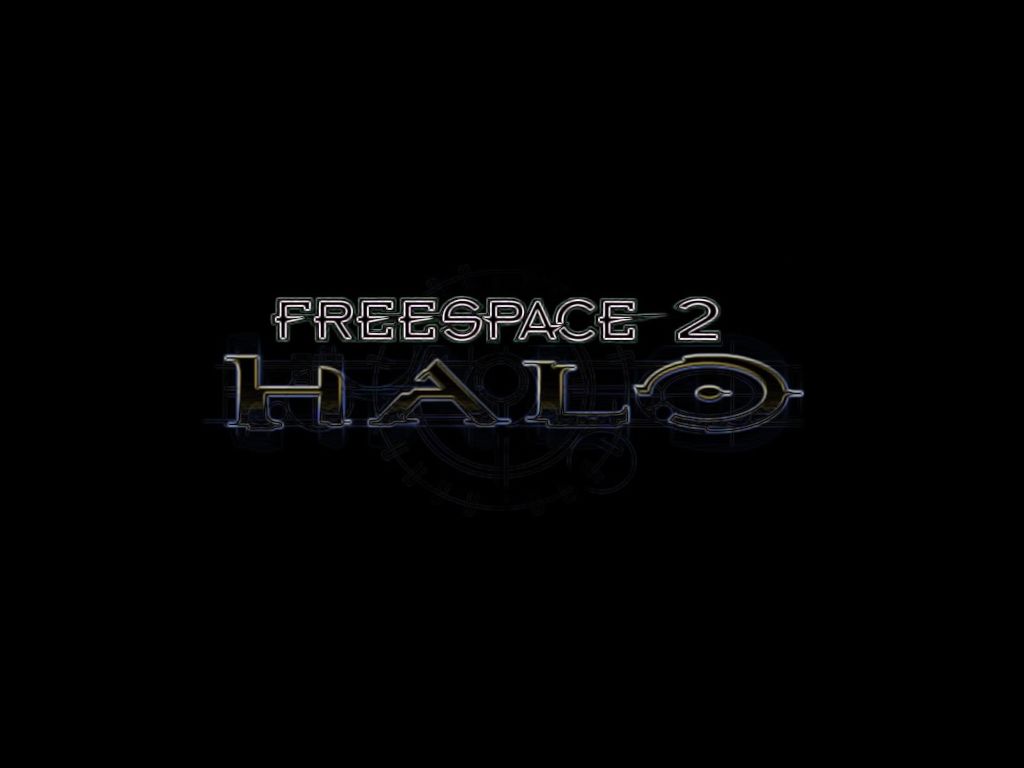 Much more dramatic, no?
Well, time to go to find sleep (it eludes me these days) and start cracking on voice acting and more missions tomarrow. Hope you enjoy what you see. For anyone just joining, check out the teaser and other weekly updates. Just search FS2H on this site :-D
As always, if you have questions or would like to suggest something to be used in the game, lemme know and email me. I'll be happy to answer. Or just post a reply on the forum. I check it nearly everyday, so if you do post watch for late-night replies.
Peace.
----------------------END OF RAMPANCY----------------------------------
Devrous
rindmere@yahoo.com