Take a look at this screen grab: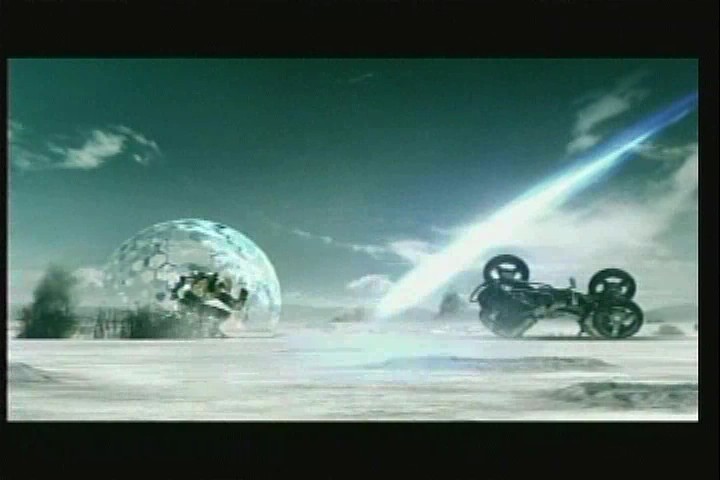 The "panels" of the shield are smaller at the back, and don't fully overlap. He throws the grenade in front of him and the shield extends backwards, so it looks like there's more cover at the front, but gaps at the back. Maybe it's artistic licence, but it looks more like game balance to me :)
Plus, it's definitely a Mongoose that gets blown to bits.
Ciarán.